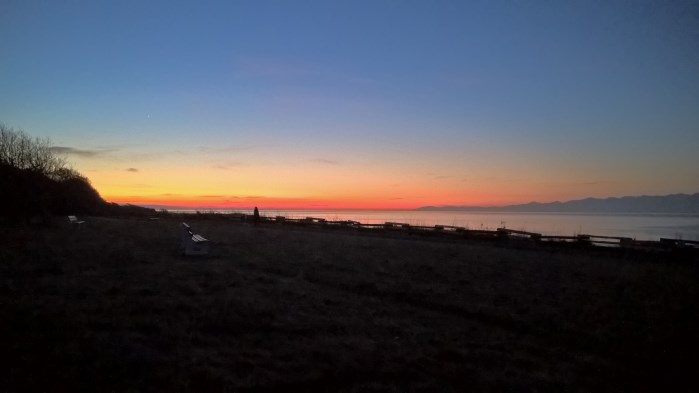 At 63 I have become a particularly good house husband
(a term, by the way, I have no quarrel with).
I am good at sex, even at this age,
and also at making quite a delicious pork tenderloin.
The secret here is a splash of balsamic vinegar.
As for the sex, I'll let you in on that a little later.
In the meantime I hope the kids don't read this,
I'm not one to cause any awkwardness or embarrassment
(even at their age).
On that score, don't hasten to audit my wife about the sex,
no point risking a red face, yours or hers.
All you really need to know about that is that
it's critical to vacuum at least once a week and shake out rugs.
Also, take pleasure in doing laundry, which I do
(does this surprise you?),
and don't run out of organic bananas, or kindness.
And while the oatmeal is simmering on the stove
be available for an early morning walk
(here, I'd urge you to learn the names of flowers
and birds and how the tide works).
Also, learn the components and ratios for good conversation,
as well as for egg salad,
(a bit of experimentation can go a long way).
Finally, be home no later than 5 PM to prepare dinner.
Certainly, an evening stroll is not out of the question
(neither is a game of Rummikub),
and every once in a while keep chocolate cake in the fridge
or if you're gallant and a bit daring,
homemade apple crisp can really hit the spot.
---