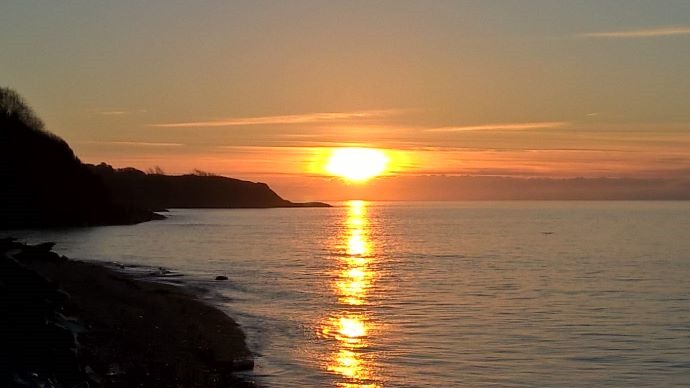 What we have is marvellous but it lacks resilience.
I know this because once I was sitting in a café
sipping dark coffee,
and the light sifting through the windows
had this powdery softness
that sometimes comes early-to-mid-morning,
before surrendering to the brawny glare of afternoon.
And I had just noted this thought about light in my notebook,
when a white-haired person wearing a blue bandana
and gardening shirt,
rose to leave and—silhouetted in that full-flowering light—
signalled a simple acknowledgement of my presence.
And what rushed to fill me, inexplicable and irrepressible,
was joy;
so intense and primal that I was brought
to tears
and would have been overwrought,
had it endured.
Yet how I longed for it to endure
(but hadn't the frame for it).
It was this experience that convinced me of an afterlife:
where, at some forever-open café we'll all be changed
and in a peach-tinted flash receive new flesh, new bones,
bodies made to bear ancient crimson flames,
and so,
go out into glad afternoons, magnificently naked.
---