I had prepared a few paragraphs, not only to describe the exciting way Orion Magazine's new mission statement came together, but to expand on the soul and inspiration behind it. And then I read Dorothy Livesay's poem, Bellhouse Bay, and axed what I'd written. Nothing I could write here, would better present the spirit of Orion Magazine and its mission.
Here, then, is Orion's mission statement set beside "Bellhouse Bay."
---
Orion magazine invites readers into a community of caring for the planet. Through writing and art that explore the connection between nature and culture, Orion inspires new thinking about how humanity might live on Earth justly, sustainably, and joyously.
---
BELLHOUSE BAY  – Dorothy Livesay
Last night a full silver
moon
shone in the waters of the bay
so serene
one could believe in
an ongoing universe
And today it's summer
noon heat soaking into
arbutus trees blackberry bushes
Today in the cities
rallies and peace demonstrations exhort
SAVE OUR WORLD SAVE OUR CHILDREN
But save also I say
the towhees under the blackberry bushes
eagles playing a mad caper
in the sky above Bellhouse Bay
This is not paradise
dear adam dear eve
but it is a rung on the ladder
upwards
towards a possible
breathtaking landscape
---
An economy that cares for towhees and bays, will also care for people.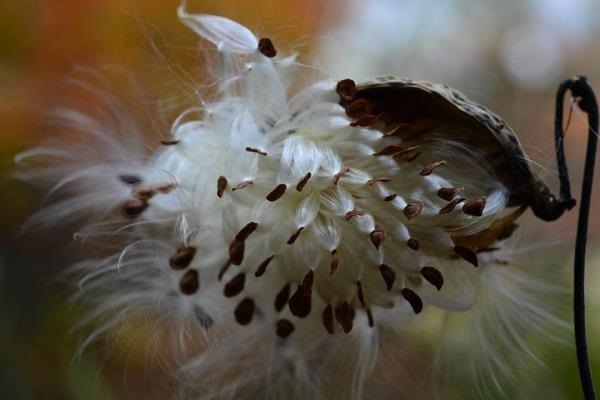 Milkweed seedpod. Milkweed is perishing due to herbicides (Monsanto) and monoculture. It's the only food of the Monarch caterpillars.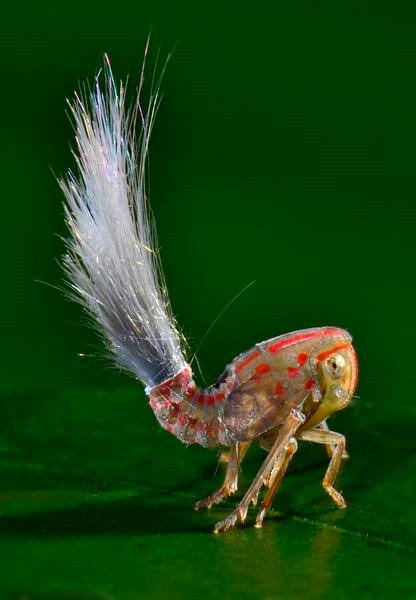 A Plant hopper of the Surinam rain forest—newly discovered.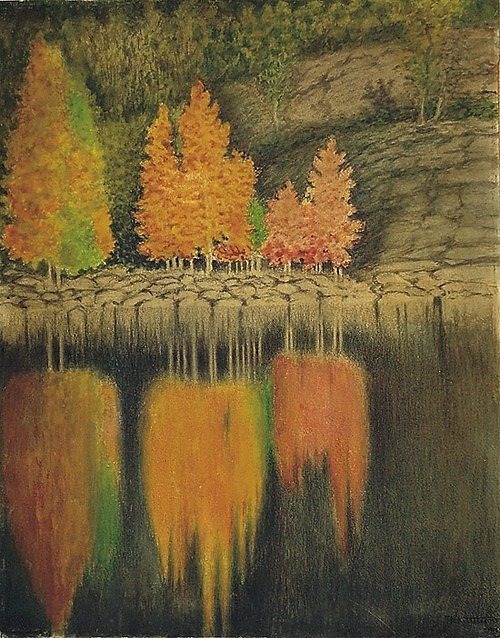 Theodor Kittelsen, "Aspen Bleed," 1908
Look in on the discussion regarding the new mission statement. Orion welcomes your thoughts.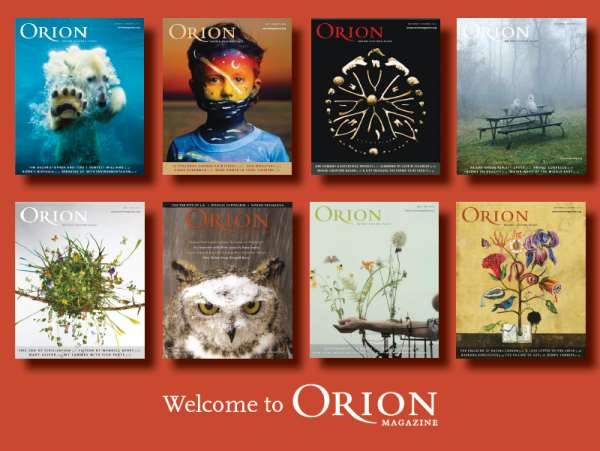 Thinking about subscribing and supporting the vision?  Link up here.
Many thanks for your support in 2013—we look forward to another year of presenting you with the best writing and visual art about nature and how we shape a better future.  – H. Emerson (Chip) Blake, Editor-in-Chief
---