I have been unable to write for the past week. It's the loss of routine I blame, the loss of routine that changing tools has dealt me. The change hasn't been smooth.
And perhaps this is where you'll want to stop reading because, frankly, it's not all that interesting, unless your thinking about buying a notebook or simply want further insight into the mind of a malingerer.
My battered old Asus Eee netbook was dying, is now past reviving. I lay no fault upon its passing. My experience was good. I had hauled it everywhere from the Parkland bush trails to the Purple River in Kokura Japan, from LA Starbucks' to the Burger King in Onoway, and it had, every time, fired up like a Redbird match.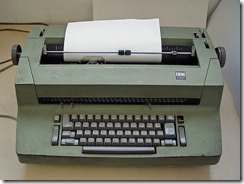 So, thinking I'd stay with the brand I started looking around online for a replacement. I found a refurbished Asus Zenbook, (liked the name) and ordered it. However when the package came (all the way from New Jersey) and I, with some excitement, took it from the box and started typing I was plunged into misgiving. The touchpad, simply from the movements of my right palm, jumped crazily, seemingly with a mind of its own, clicked, highlighted, erased words; it was impossible to type. After some sleuthing I found a solution—and it wasn't from the tech support who told me to update the drivers, since I had already done all that. A little piece of software called Touchpad Blocker saved the day.
But now that I could get down to writing a further problem broke the deal. The keyboard was finicky to the point of not registering all the keys unless you hit them dead in the centre. Not all the keys were bad…but it only takes one. I checked the net and found a number of 'keyboard grievances' so knew that this was not only a problem with my machine.
The thing is, I'm a sloppy typer. Self taught, 20 odd years ago while still working for the Alberta Wheat Pool in Spruce Grove (the turquoise grain elevator is now a museum, me being the last manager, although I don't think these two things are connected). One day between grain trucks I hoped the tracks, ran across main street to a second hand store where I found an old green Selectric that hummed and vibrated on my desk, challenging me to enter its world of shock and awe.
I looked up finger placement in a typing book I no longer remember the name of, and in time I found my way around the keyboard, and experienced the magic of words, thoughts, rising from bond paper. The physicality of the whole process has stayed with me.
For me writing is all about the keyboard. The Asus Zenbook UX31E had to go.
Now I've never been a fan of Apple, I've viewed Apple as the computer equivalent of a gated community. Always liked the open invitation of Windows, even with all its faults and crazy-aunt quirks. But every once in a while I'd stop at the Apple counter in Future Shop and glide my fingers over the keyboard and tap out a phrase or two…admiring the quality of the hardware. The keyboard, with the smooth-stroke island keys and backlit board was compelling.
So, having spent several frustrating days with my Asus, and understanding the 'swappabilty' of OS's these days, I checked Kijiji (out of the corner of my eye) for an Apple notebook. First up: a Macbook Air, unopened, cut-price—a young woman with an unneeded Christmas gift.
A few text messages and I was at her downtown door. She explained it was from her father, with whom she wasn't particularly close, who would have had no idea she was already happy with what ever she had. Which now makes me the recipient of an ill-conceived gift to a daughter from an aloof Californian father. So maybe now I'm looking at this whole thing as somehow redemptive.
Anyway, I installed Windows 8 on the Macbook, a fine match, although it needs some techy-tweaking, and voila, I'm back stroking out these bits of nonsense and my 'block' is gone. Well, except the block I contend with daily: the one that leaves me questioning life in my own skin and the relative worth of anything I've ever written. You know, that one.