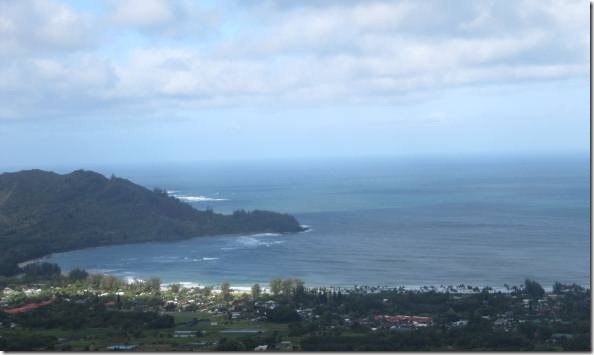 I watched her enter the water,
a woman intimate with surfaces,
then ride up and above the Kauai sky,
pulling the pleated sea with her.
She tumbled and rolled in salt waves,
became crystal white in the wash,
gleamed and glistened on the shore,
now alone, a sea turtle, moving
through sand, fiercely slow to her towel.
Hanalei beach is no place for this woman
without legs, so mere among the well fleshed,
Picasso cubed among the curved and lithe,
a small cloud on the pacific horizon,
a smudge on this self-assured paradise.
She has broken like a perfect wave over
the perfect bathers. They look, then look away,
eyes briefly unblinkered, reminded of history's
knack for deconstructing all that is well-knit
together in God's secret places.
On this beach today there is a gulf as wide
as the ocean. But the truth is that between her and us
there is only a fleck of sea-foam. And how beautifully
she rides on the rough green wings of that foam.
This messenger goddess, despoiling Dionysus,
denuding Aphrodite. She is Hephaestus,
unstaking our claim on symmetry, revealing
our misshapen interiors, calling us toward light.