I'm lying in bed at midnight waiting for the "skips." I have a copper wire antenna strung across my bedroom, anchored to opposite walls. My bedroom with the slanted blue plywood ceiling is above our our old store, the Springside Shopping Centre. It's the tallest building in this Saskatchewan village, and ripe for AM skywaves. I have another length of wire hanging out of the small leaky window in my room and I've connected them both to my vacuum tube radio. I've taken the cover off the minor monster because I love the glow and hum of the tubes while I'm in bed in the dark.
The skips only come at night, and only when the atmospheric conditions are perfect—not often enough. But when these modulating waves come, mirroring their way along the ionosphere for a thousand miles, hitting my copper wire and sliding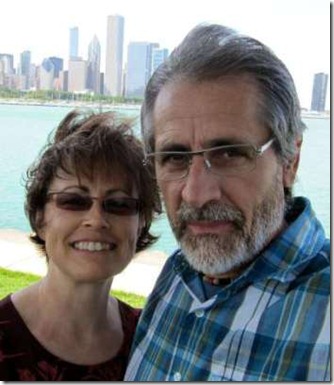 down into the vacuum tubes, I lay still as death, electric and supercharged, like a bell ready to ring. And through the crackling speaker I listen to blues coming from WC-something in Chicago. I hear Buddy Guy, Junior Wells, Muddy Waters, and I'm in a smoke-filled club somewhere deep in the soul of Windy-city and I'm the Hoodoo Man and I'm the Hoochie Coochie Man.
Forty-four years later I'm sitting in Jakes, a pub on the corner of Superior and State, and I tell my wife this story. We're listening to some Stevie Ray Vaughan, polished—the very best of blues riffs—but me, I'm "Mannish Boy" lying on top of the covers at witching-hour with the summer coming through the rickety window and the copper wire vibrating with six-strings and a mouth-harp flanging and popping the speakers and I'm wishing myself in a smoky blues bar with Big Mama Thornton singing "Hound Dog." But with some imagination, this is close, will be close enough—Chicago, my kind of town for a couple days.