Love it, hate it, dismiss it, democracy, in all it's tattered splendour, has delivered what Canada has asked of it.
Congratulations Mr. Harper. Please go easy on the corporate tax cuts and the military spending; and perhaps in the flush of victory you might reconsider your plan to double the amount spent on new prisons on the one hand, and on the other, the suppression of aid to some of the worlds poorest countries, you know, the ones who have no hope returning the "investment". Nevertheless,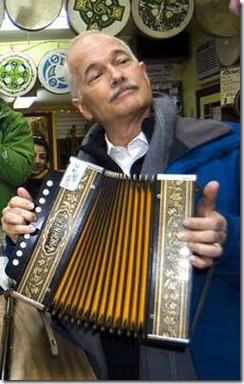 congratulations, you have been given your desire, please govern well.
Still, other than all the shiny foreheads, there were other bright spots in the election: Elizabeth May won her riding! At the very least, she'll have a spot at the next leadership debate.
As for the Liberals, it's your time to retool, use the time well, find a new leader, the Liberal name can regain its currency; liberal is still a most becoming and beautiful word.
As for the Bloc, this defeat should answer the question of whether there's any will for sovereignty left in Quebec.
Finally, congratulations to Jack Layton, the NDP, and all the old CCF shakers, the movement has taken new root.