A brand-new book! Bush Dweller–Essays in memory of Father James Gray, OSB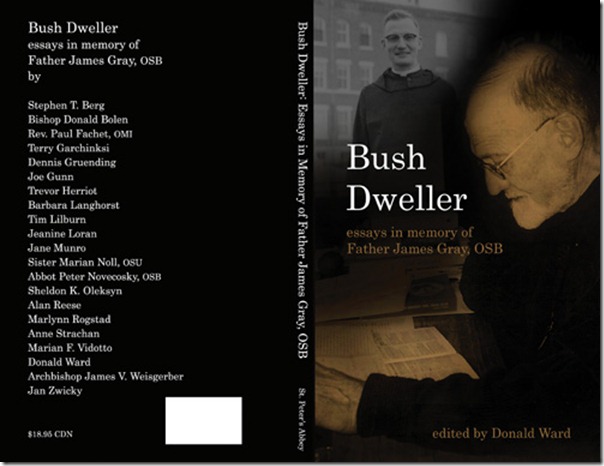 I'm thrilled and honoured to be included in this collection of essays in memory of Father James Gray—Benedictine monk, professor of literature, hermit, spiritual father and advisor…Canada's own Thomas Merton; but above all, friend.
It was only after my friend and mentor died that I became aware of the mountain of influence this solitary monk had on the minds and hearts of so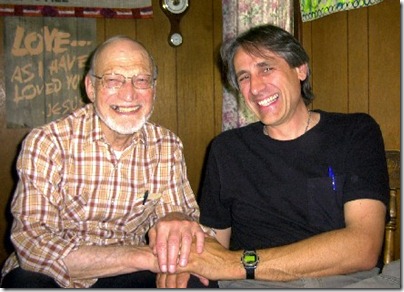 many. In one of those seemly human paradoxes, James Gray's hermitage became, over the years, the secret refuge of hundreds. His solitary life was lived for others. His generosity of spirit is now planted in hearts across the country.
In this book you'll hear stories about Fr. James from authors and poets such as Trevor Herriot, Jane Munro, and Jan Zwicky, as well as from artists, academics, teachers, journalists, monastics, social activists and gardeners.
About Father James, Tim Lilburn, GG award winning poet said, "Certain few people possess a genius for friendship and for listening; they hear the stories of others in such ample, creative, liberating ways that those who speak with them are quickened."
(Fr. James, we thank you, we miss you.)
To order Bush Dweller check here.