Nellie McClung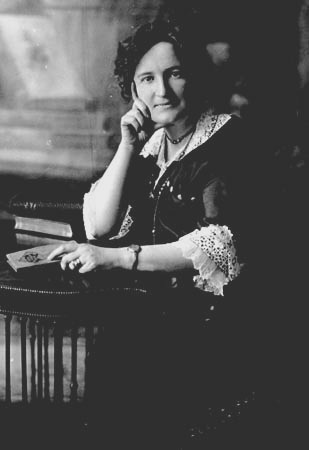 Feeling rather important today, 'cause I received the following email from the Honourable Iris Evans. (I'm sure I'm one of the select few that got it too…)
Anyway, it was the amazing Nellie McClung and friends who engineered the recognition, under law, of women as persons.
Yeah, that's right, less than two generations ago Canadian women were not people.
I get hugely upset when I think that it was our own Christian tradition–using our Bibles as proof text–that "justified" our keeping women subservient and "in their place" of non-entity.
God forgive us and God bless all women–women like Nellie who wouldn't give up, until we men, defeated, and defeated so deservedly, came to some measure of sensibility.
My wife's favourite saying of Nellie McClung's is: "Let them howl!" You go Nellie! There's still some howling for us men to do!
—
From Iris Evans,
Thursday, March 8, is the 30th annual International Women's Day – a special day that was first declared by the United Nations in 1977. International Women's Day is a call for all of us to respect and value women in Alberta and all around the globe.

This year's theme addresses violence against women, an issue that many of you are connected to and care deeply about. I am personally committed to supporting your work in this area and in other issues women face today.

Iris Evans, bearing a slight resemblance to Nellie

We have come a long way since Nellie McClung and her contemporaries fought to have women declared persons under the law, allowing women to hold public office. These brave, strong women, and many others in our history, forged the way. I am thankful for their work and honoured to greet you as Minister responsible for Women's Issues. I am privileged that Premier Stelmach has given me this mandate.

On this special day, I want to thank you and your organization for the important work you have been doing to better the lives of Alberta's women. Women have many voices, and with your help, I look forward to listening to you and to making a difference for all Alberta women.

Honourable Iris Evans
Minister responsible for Women's Issues

Technorati Tags: International Women's Day, Nellie McClung, Iris Evans, Politics, Religion