The days are getting longer. Have you noticed? There's already a deep azure at 6:30 AM. Hope for a new day is already surfacing.
People have held on to whatever they could to make it through these past two months. Mostly other people I suppose. Or a getaway dream. Or a new stay-around dream.
I detect slight movements around people's mouths. A softening of sorts. Pursed lips relax. And how beautiful is that?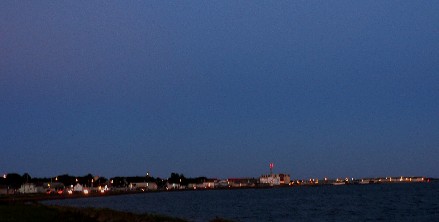 And the guy at Starbuck's spots me a coffee because I forgot my wallet, a regular happening when I change coats.
The Italian roast goes to work. Fueling my two hour sabbatical.
An older gentleman is talking about meditation with the hostess. He has a word.
I decide to buy Bob Dylan's Live at the Gaslight. 1962. Still can't get enough of a "Hard Rain."
Who remembers 1962? Well I do. Mrs. Pinder was my teacher and she took delight in chiding me in front of the class for being the last one to learn the alphabet. And no, that wasn't Junior high.
Well, I gave back. Signs of early rebellion. Her back to the class, arm raised to the blackboard, with heavy folds of bicep-flesh hanging loose from the right sleeve of her print dress, I would imitate her fleshy movements by waving my hand under my upraised arm. The kids laughed and I spent an hour in the cloakroom.
I had a few cloakroom timeouts. I find "cloakroom" an interesting word. Think of the things you can get away with in a room with that name.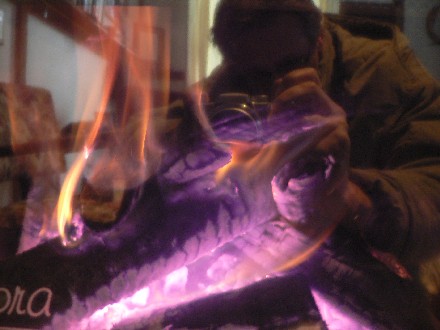 When I look back, it was Mrs. Pinder that inspired in me a disaffected desire to get my letters in some kind of order. It's her I continue to hope to prove wrong about my non-facility with the alphabet.
Maybe it's time to move on. Maybe I'm still building myself against, and therefore on, a negative set of experiences. Maybe, unless I let this go, keep letting this go, I can't rise above a mirror image of what it is I'm defining my dreams, my hopes, my "self" against.
Sun's up. Time to move on and welcome the longer days.
Technorati Tags: Beauty, Spirituality