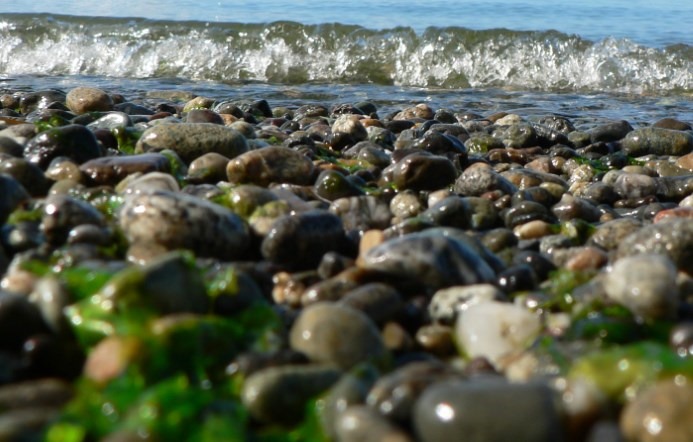 We wound our way north, along and beyond Island View Beach.
There were Brants, cormorants, and mergansers.
It was clear and we saw, plain and high, Mt. Baker's white peak.
A Tsawout man, whose land we were on, was fishing with his grandchildren.
The children were eager to leave for a new spot.
The grandfather was patient to stand still and cast and cast and cast.
The sand made our feet heavy, slow, obedient.
We stopped often for shells and stones.
We talked of our collections of ideas, discoveries, changes.
We had lunch, ate salad, sat on driftwood.
Sydney slouched in the distance across the Haro Strait.
We walked into the afternoon.
At Cordova Point—a spit of salt marsh shrubs, cobble and sand
stretching toward James Island—we turned back.
The beach became crowded with people and dogs all glowing in the sun.
Everyone eager to welcome spring to February.
Everyone eager to escape the prison of objects.
Everyone eager to release their breath.
Everyone impatient to be happy.
---