by the green hills,
grass whistles,
willow huts
and pillow forts
of our childhood:
our spirits transparent,
flaring out of our skin
like beams from dawn.
Let the heart be moved again:
that first kiss under starlight,
this shaft of mote-filled light
bursting through a crack in the tool shed,
these songs of white-throated sparrows,
black-capped chickadees
and that symphony of lazy river,
this warm rain, these diaphanous faces
of people in coats on cobble streets
leaning in under lane lamps,
arm in arm.
Let the heart be moved again
at such a time as this:
these evening years,
this darkening road,
these unstinting losses,
this search for home, that far glory,
this short steep flight,
and everlasting fall
toward the gracing,
the forgiving,
Reunion.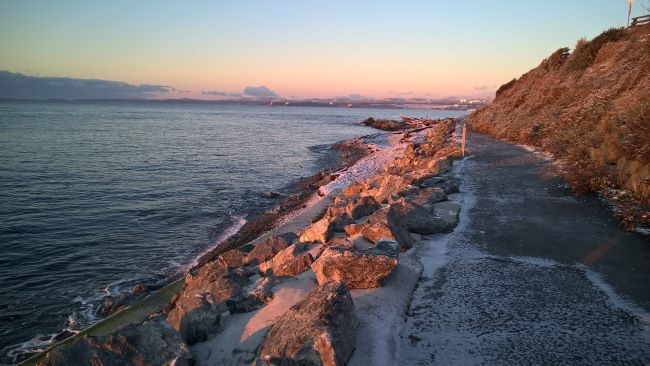 ---