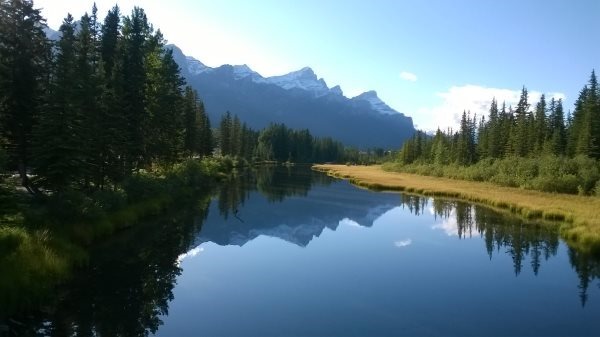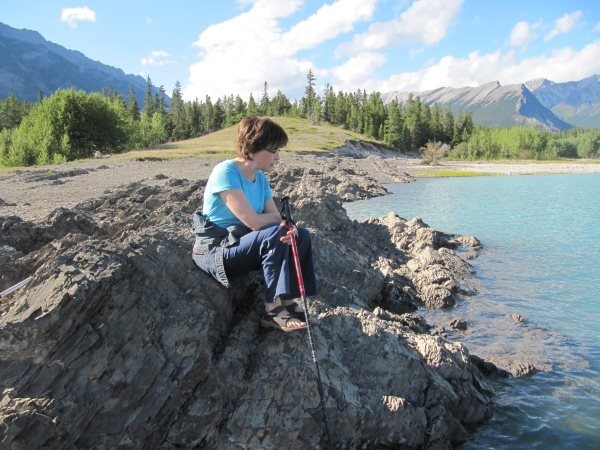 Sun rolling
over boats in the bay,
the lake like glass
under a lone rower,
the scull,
a thin watery wedge.
Breach of rainbow trout,
screech of an osprey,
wind of a raven,
wings of morning,
portulaca at my feet,
this bench on the beach,
there's no stopping any of it.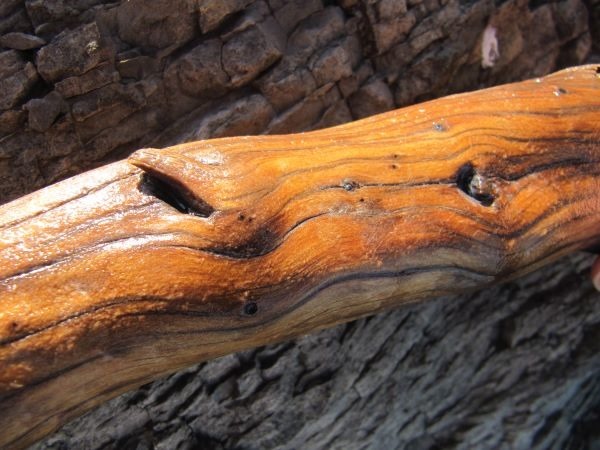 We rented an RV. A small one. It was, for us, a novel experiment. After the first night, to remedy the experience of sleeping on something that felt like a yoga mat, we buy foam mattresses. However, they are out of two-inch-thick ones so we have to get the five-inchers which leaves the surface of our over-the-cab-bed a foot and a half from the roof. Deb had already decided for the kitchen table folded into a single bed.
That night I turn over in my sleep, hit my head on the light fixture, snap on the toggle switch, which jars me into a dazed consciousness and leaves me blinking and beatifically blinded. In that moment I think the Lord has returned. The following night I practice the Zen of turning over in tight quarters.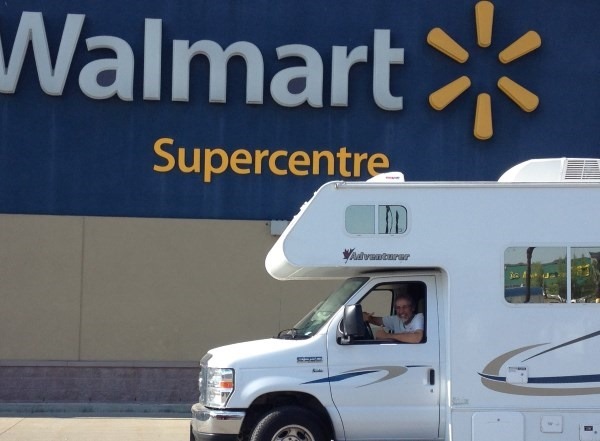 Still, the whole RVing thing is subtly enjoyable. The culture is comradely and well-mannered. Although in some "resorts" there's a tendency towards the supercilious. At these, our humble Adventurer was much conspicuous. Otherwise we quietly fit in.
What we liked though, for example, was pulling into Nakusp, parking on main street, setting out our meal and watching people go blithely by…except for the man who opened our door, stepped in, then, stricken by his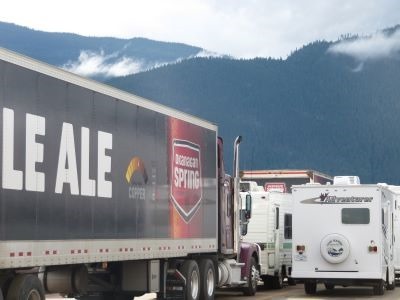 mistake, stuttered many apologies as he made his way to his own Adventurer exactly a block south. Oh, and this we liked as well: The fact that you don't have to leave your vehicle to go to the toilet, you know, right there on main street…gives one a kingly feeling.
Then there are those times when you happen to park beside a beer transport on a small ferry and wonder what type of happy accident could unbolt those doors. "Arrow Lake Ferry Founders On Sandbar Tipping Truck Full Of Okanagan Spring—Passengers Revel"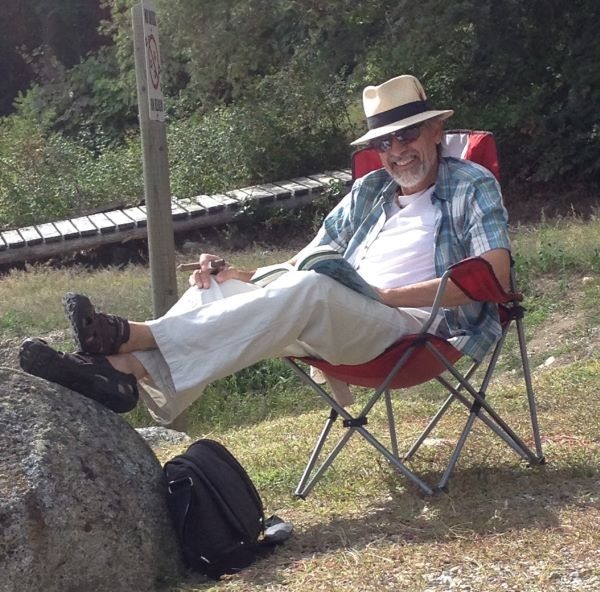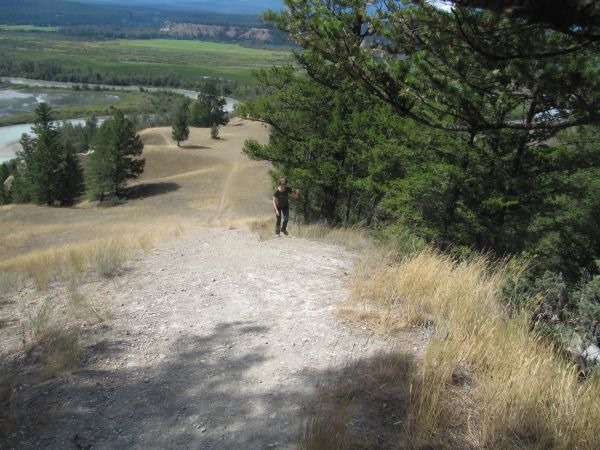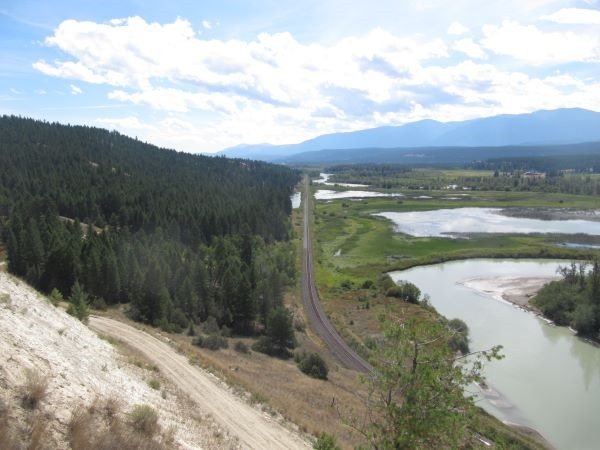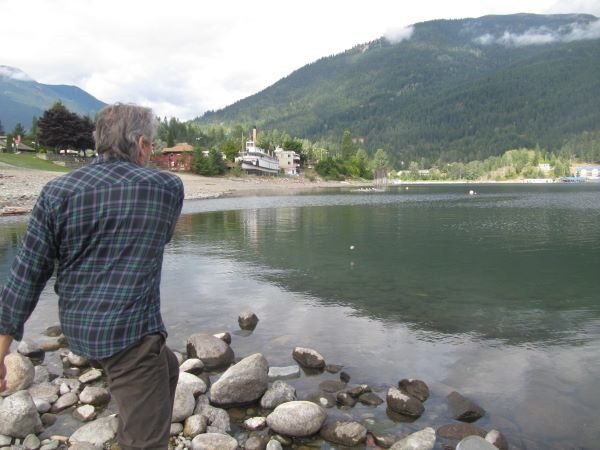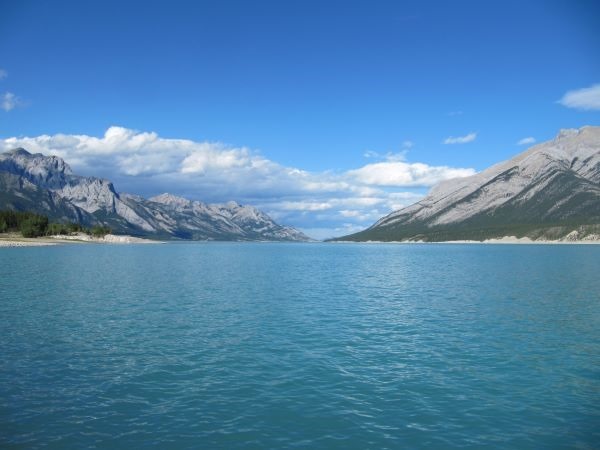 On the Kootney River a fish jumps and some ducks idle by.
I hear geese, a squirrel too,
But all I see is the sun setting on cedar.
It's High Tea on creation's sixth day.
Things so complete they yearn for more.
Will we walk in love?
Winds this still never give up secrets.
And they ask no pardon.
Leave you probing the deep August air.
---
On the way home we pass Three Sisters at Canmore. I take a picture and marvel at how it looks like a painting. Like what words do with reality.