O how you rose in your chair,
pinned me with an aggrieved glare,
in front of our grade-two class.
Your august flesh
pendulous with seriousness,
my inner-duckling, stricken
and stone-dead attentive.
O, your arms took minutes to fold
in grave portent at my mortal sin
—of venial omission—
and with offended exultation,
you stated, "Stephen!
You have yet to learn the alphabet,
moreover, you are the very last one!"
Long had been my preoccupation,
to prove your diligent
dismissal of me wrong.
But Dear Mrs. Pinder,
more than one-half century later,
I still don't have your alphabet in order,
don't know it the way it knows me,
play it, the way it plays me.
And now sweet teacher,
I am moved to prove you
perpetually right.
For it's not rote
that lends our letters light,
it's love of sound and form.
It's reverence for cadence
and a sense of place,
with grace for the shape of symbol.
Now when rage
for some global rule looms,
I hail and praise your talent
for fitting me with one thing firm:
an abiding ability
for riveting distraction.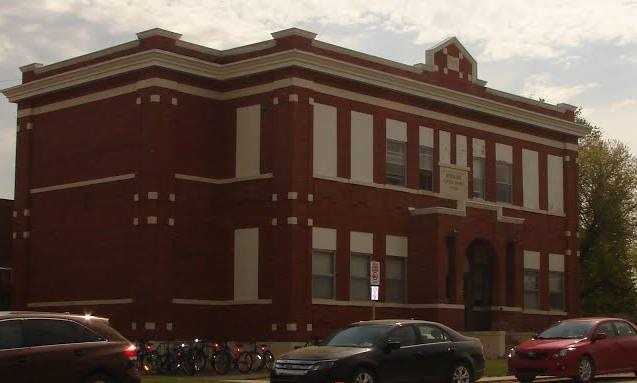 Springside, Saskatchewan. Where it all went down. Well, grade 2 to 7 anyway.
(The poem is a result of remembering iconic moments and discussing them with some friends. This one was one of those shame inducing spots of time it takes a lifetime to integrate–for one never really sheds them, only integrates them.)
Photo courtesy of Peter Orlick.