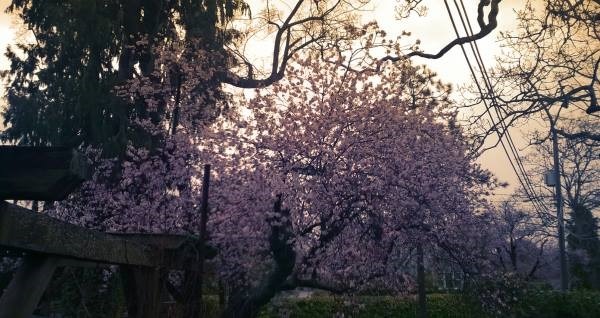 The skin beneath my chin,
is loosening. Gradually
I am changing into a memory.
Still, above me,
a cherry tree is blossoming.
So many tiny pink explosions,
left in that old tree.
So much sap still running.
So much faith.
I should see this as promise,
at least solace.
But that would do nothing for the tree.
I am past wanting to use things.
I simply wish to see, here or there,
more pink explosions.
---