The outside light is on as well as the Christmas lights that we've left draped over the deck rails. Taking pictures at night (my idea of innovation) while walking down the lane toward the cabin brings a celestial, ethereal effect.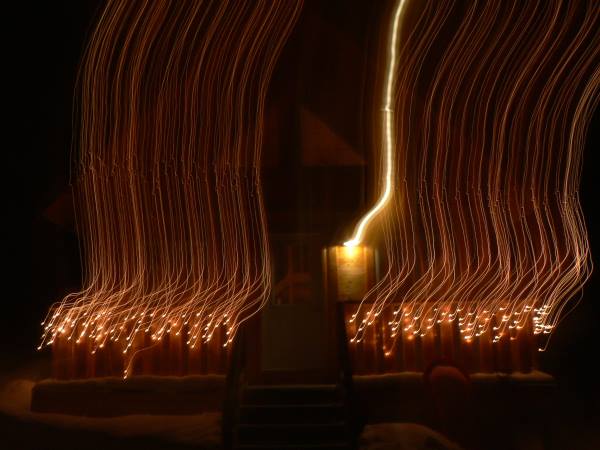 Porch light
Walking on the road back to the cabin,
I see the porch light through a tracery of trees,
and higher, Venus, lolling lambent,
through a worn sheet of silver cloud.
And I am pulled both toward and beyond this world.
Stopping, I feel myself held by what I can't touch,
know myself known by what I cannot see,
find mercy in a memory that is not mine.
Now, love-lifted through the torn net of my faith,
I stand in the sweeping solitude of your presence.
Poured into your sea of silence,
I come to recline in your company.
Here, in this near-distance, through filigreed darkness,
I see your porch light shine.
---