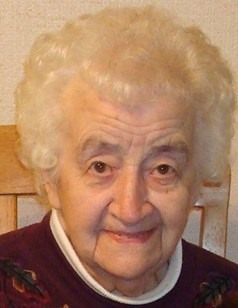 My mother died on Christmas Eve. In two months she would have been 92.
She had a heart attack while at breakfast and was hurried to the (Yorkton) hospital.
My older brother spoke to her at length after she had been moved to ICU. "She was lucid," he said. "And of course, she apologised for inconveniencing the family this way—over Christmas." Sometime during the conversation she mentioned that she, "has had many good years."
She passed away not long after my brother left. The ICU nurse reported how she had come in to ask if mom needed anything. Mom responded, "No, everything is okay." At this, "she turned her head and went to sleep."
My mother did not make a mark in the world. She did not leverage her talents and acquired skill set to ensure a legacy. She did not seize days. She was known in our small Saskatchewan village but she had no desire to carve a name. She was, more than anyone I know, self-effacing—probably to a fault.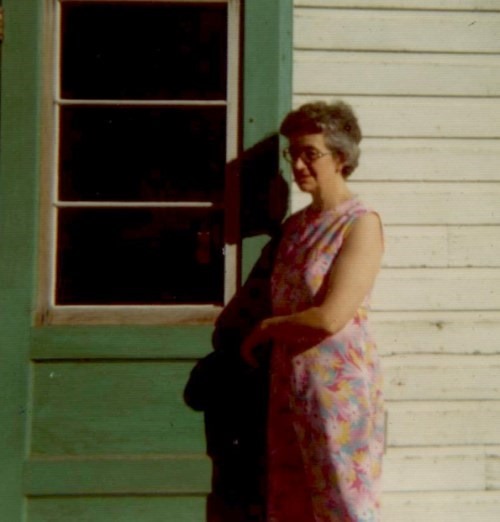 I believe her of course—about her having many good years. However, I'm not sure that my mother's definition of good paralleled my own.
One of the deeper images I carry of her, is her leaning over a square twenty gallon galvanized tub punching down bread dough. Some of her hair has come loose from the comb fastened at the back of her head and damp strands hang down past her face. Her body strains, her face tightens, as she punches down the dough with her fists.
I am watching—unnoticed. Until that day, not yet an adolescent, all I knew was that a number of steaming loaves would come out of the oven at more or less the same time each week. It came as a revelation to me that making bread was hard work.
I never knew the meaning of "give us our daily bread" the way my mother knew it. I take bread, and most everything it references, for granted. The thought of not being guaranteed daily provision seems an unreal thing.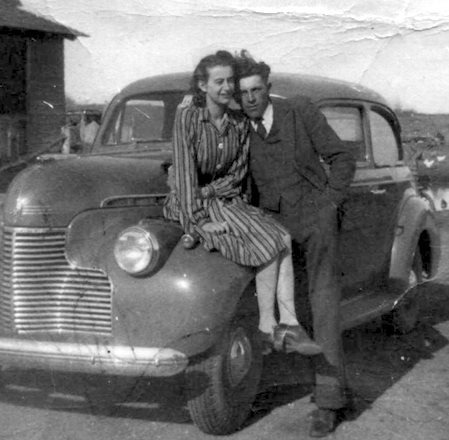 For my mother however, making bread, not buying it, was a necessity. She wasn't looking for a deeper reality through the bite of hard times. She received what was. Worked through life's contingencies by hand, hands—too early arthritic.
My mother had a picture in her kitchen. It was one of those western representations of Jesus, blue-eyed and blissed. The caption however was what mom held on to. It was one of the epithets Jesus attributed to himself—bread of heaven.
This title, for mom, had a wide meaning. She believed that Jesus satisfies all inner needs, and through our created earth, provides for the outer needs as well. This is a naïveté that gets dismissed readily—and deserves to be—if not forged in flesh and bone through open trust. My mother's naïveté was a living articulation of something she would not herself attempt to preach.
In all of this I can't help but think that my mother, through a kind of unconscious exchange, through her intimacy with the "bread of heaven," became a form of Eucharist.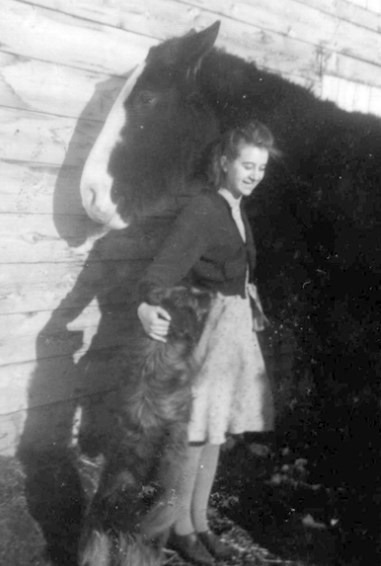 With her fists buried deep in a hundred essential tasks, her heart navigating the rocky and changing channel between concern and control, acceptance and censure, she became a scattering of broken bread for the long blessing of her children.
But now I see the face of my mother, and I hear her say: well, I'm hardly special. Mothers just do this you know. And she would have names.
This was my mother's outer gaze. Most at home, unseen and unheralded, while pointing, by her very life, to the value and beauty of those around her.
The theological concept—poverty of spirit—has a catalogue of great minds and tomes of text devoted to its exposition, but all that is a bit of fluff beside an embodied humility that received with gratitude and took little in life for granted.
This was mom's way. And of course, this is her fine legacy.
I miss you mom. I love you.