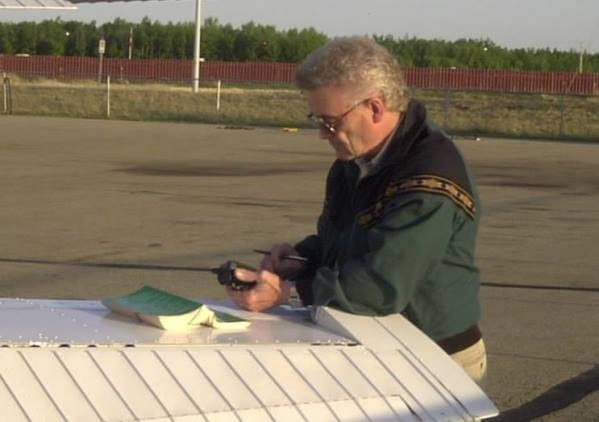 One year after my wife's father took his life,
his children go through his garage:
a repository of memory-imbued material.
And on this day, the rite of recalling, touching, weighing, handling.
What things hold memories, and for whom,
what things hold meaning,
what will be kept,
what will be let go?
Clothes and collectables
have been laid out on tables.
Garden and yard appliances
line one wall.
On another, beneath an 8 ft. x 4 ft. pegboard,
keeping aloft his many tools, aligned
and still in their appointed places,
is a red duffle bag.
On one side,
in black felt marker
is written, Survival Kit.
A kit he would take with him
when flying his Cessna.
Inside:
An orange emergency tent,
space blanket,
2 insulated blankets,
snare wire,
multi-tool knife,
folding saw,
duct tape,
steel wool,
sewing kit,
2 packets of Kool-Aid,
mosquito net,
safety pins,
razor blades,
poncho,
toque,
gloves,
socks,
plastic cup,
fishing line,
2 hooks,
splints,
splint pads,
sling,
toilet paper,
bandages,
gauze,
rope,
string,
flashlight,
extra batteries,
water-proof matches,
4 flares,
a single candle,
and a compass.