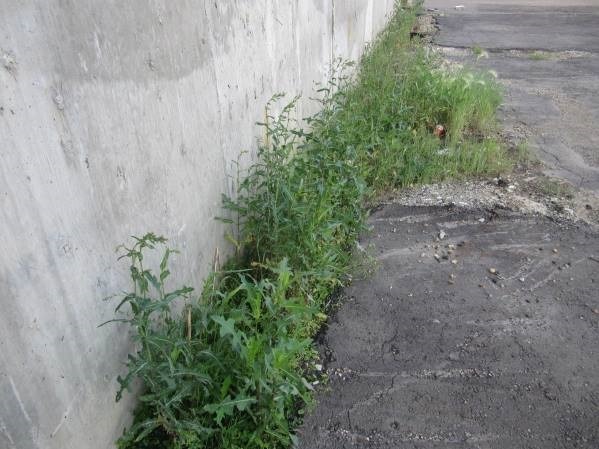 I have an affinity for weeds. For as long as I remember, I've admired these indigents that sprout up, unwanted, unwelcome, in lawns, gardens, crops.
Many years ago, when I worked as a grain buyer, I took a weed identification class at Olds College. For the final exam, 25 grassy and broadleaf weeds (monocotyledon, dicotyledon), in various growth stages, were laid out on a long table, waiting to be identified. Do I recall my grade? Well, it was the only exam on which I've ever received 100 percent.
The course was taught by a man we called Mr. Weeds. A gentleman who would grow passionately crazed while describing an occurrence of bull thistle in a ditch north of Grande Prairie. How that big purple head nodding above the downy brome and Persian darnel had arrested his roving gaze, how the disjunction of place and plant had shot his estimation of the tenacity and ingenuity of the bull to new heights.
Mr. Weeds was the person who sparked my latent interest in these flowering mendicants. And on Mondays I would arrive early and anticipate hearing about his weekend weed-spotting driving trips.
Mr. Weeds, if you are still out there hunting sheep sorrel and shepherds purse in unlikely venues, you will be dismayed to know that I can no longer pass your exam. Sure, I still know my hawk's-beard from my hawkweed, but a seedling of wild oats (Avena fatua) as opposed to tame, identical except for the blade's subtle twist…well, does it turn clockwise or counter?
Nevertheless, while I can no longer announce family, genus, species with any confidence, I still have the love. And I have a particular fondness for the weeds that eke out a living in sidewalk cracks—that split asphalt and climb cinder-block walls and flower in the impossible spaces between cement parkades and high-rises.
It's a marvel really: we plough, grade, gravel, pave, and the earth answers. Perennial sow thistle, portulaca, green foxtail (Setaria veridis), dandelion, oxeye daisy, these are the first responders. These are the ambulance drivers, the firefighters, the ER team. You will not find the iris, the lily, the pansy, the zinnia out here in this wasteland. They will need to wait, generations perhaps, for the heavy lifting by lamb's quarters, and leafy spurge.
These, "noxious" itinerants—so labelled by the Weed Control Act—are too dogged and crafty to eradicate. And in my eyes, too beautiful. (Not only this, but many of these weeds are edible and healthier than most cultivated vegetables.)
So today, as I walk by the sow thistle, foxtail, plantain and purslane (Portulaca oleracea) that live by my condo, I stop to take pictures—in homage.
Go here for a lovely photo essay of weeds of the suburbs…