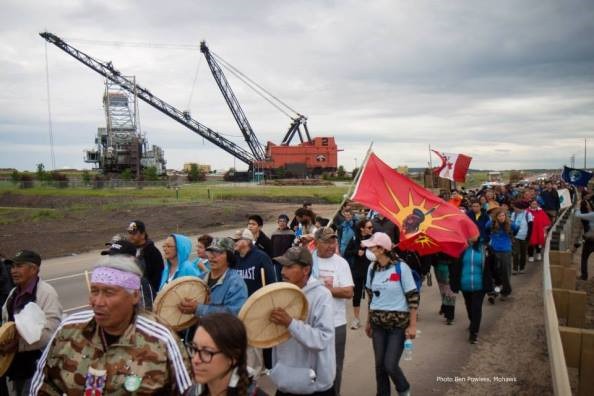 (Photo Ben Powless, Mohawk)
In the middle of a deluge of news regarding weather's rough ride, from High River to Toronto—heartbreaking as that was for so many—and then the unthinkable in Lac-Megantic, the 4th Annual Healing Walk (July 6) in Fort McMurray passed relatively unnoticed. Understandable I suppose.
Still, it's a by-the-way story that needs some attention. First of all, because the Tar Sands Healing Walk is a message of healing, before protest, and by that criteria, more hopeful and perhaps more reconciling. Jessie Cardinal is one of the organizers of the Walk:
The Healing walk is not a rally, march or protest, but an acknowledgement of the people and other living beings, the water, the land and the air, that is suffering due to our unhealthy energy addictions. Protests, rallies, marches are all good and necessary, but we felt like people needed something more spiritual. Something to create or strengthen a connection to the land.
This year 500 people, accompanied by Chief Allan Adam of the Athabasca Chipewyan First Nation, Naomi Klein and Bill McKibben, walked 16 km around Fort McMurray's oilsands development and tailing ponds. As they walked they stopped to offer prayers for the land and water and air, and for strengthening the connections we have to these life sustaining elements.
Before the Walk, as reported in Fort McMurry Today, Chief Adam, who is from Fort Chipewyan, downstream from oilsands, offered this observation:
We are not anti-oil development, but lets do it in a sustainable way that's going to be good for the environment. The pace and scale of this development bring with them destruction, risk and devastation. Do we say yes to jobs while sacrificing our ability to pass on our culture to the next generation? Are we OK to accept a pay cheque while we watch our land and water being turned toxic, preventing us from hunting and fishing? We will not be forced to sacrifice our culture and way of life.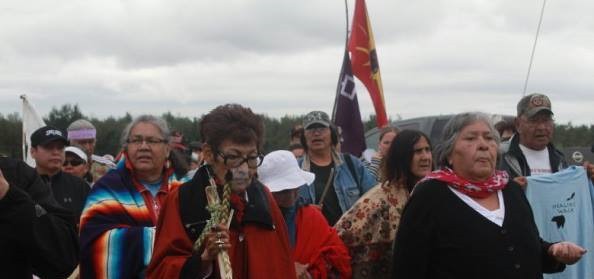 The other reason this story should receive attention is to promote awareness and discussion about the pace and scale of the oilsands and petrochemical development, and the apparent signs that the regional environment and the atmospheric systems are unable to absorb the hurried rate of expansion. The news stories we are seeing, from the floods to the dangers of transporting crude, do have some connection to our thirst for a particular form of energy.
But whether we believe these connections to be obvious and direct, or indistinct and tenuous, Chief Adam's words of caution and restraint seem eminently reasonable.
Mercy for the land, the water, the air, and all living creatures, is mercy for us all—and healing.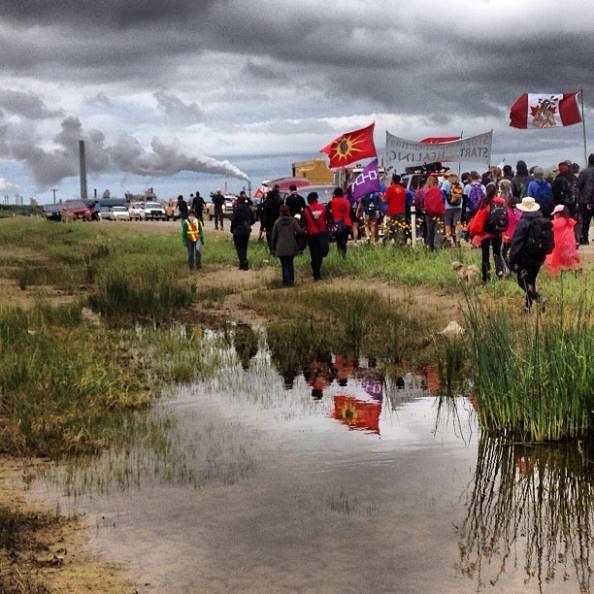 (Photo Zack Embree)