This morning, like every morning,
she chattered: did you see that
old slipper under the hedge? maybe
the dog from across the street…
At the stop sign she had wondered
who thought of that shape for a stop
sign, and look, there is a cloud
that looks like a giant ear…and did
you know Darin's desk bumps,
one leg is too short, oh, in the washroom
there are pictures of soap and water
running over kids' hands, as if she didn't
know how to wash her hands without pictures!
And you told her again to shut the car door
all the way, and had watched her walk all
the way to the door, and your mind was at
your desk at the bank, perhaps the office 
Christmas party will be endurable this
year, and then there was a phone call
and a slow blackness
came to encase the morning,
that will last an eternity.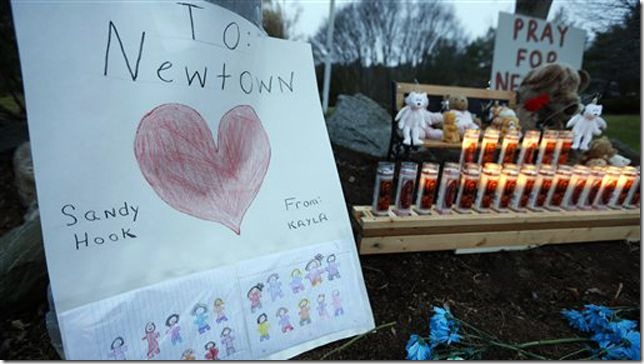 December 14, 2012, list of lives lost