This poem is intended for single use only and is taken entirely and only from the copy on a Starbucks cup, with sleeve. No words were omitted or wasted in the making of this poem.
Single use only
Extreme consumer,
recycled traveller,
about to drink
the milk of caution,
the careful cup.
Post solo attention
to the configuration
of related patents:
34% syrup;
10% decaf;
hot-shot product;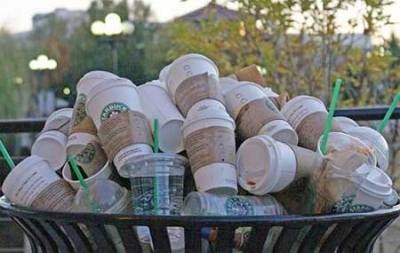 pending beverage 
of foreign fibre;
cup, lid and sleeve
made for single use.
Less contents,
same custom,
the only intended
application
to waste
our planet
with great care.