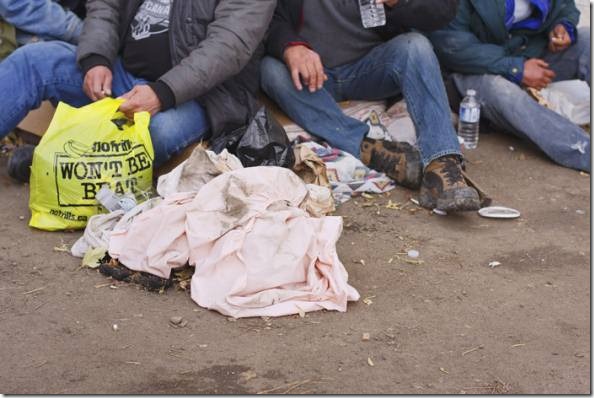 The Waste Land Footnote
Outside the leaves are falling — yellow leaves.
Inside, all my experiments with life are unraveling.
I was fooled into having faith in solid things.
Fooled by the density of wood and clay.
Fooled by April rain that brought long summer afternoons.
I didn't know, for so many things, there is only one season.
Or that the expected guest waits even at the ruddy hour.
Who knows if the leaf returns to the vacant stem.
For the cruelty of April can also be charged to the violet months.
And only the dead cease to dream their deepest fears.
---
Photo courtesy of Mike Stinson
Allusions: T.S. Eliot's, The Waste Land