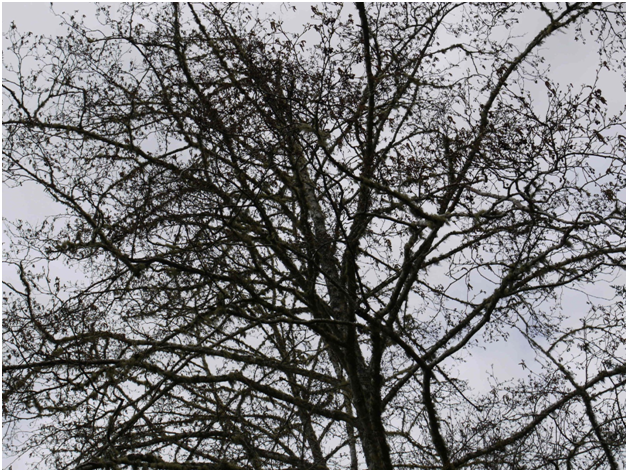 I was sent this poem (and picture) not long after the death of my father-in-law. As there are many ways to live, there are many ways to grieve—the faithful ways require watching and acceptance.
—
ALDER BONES – Wendy Morton
She sits in a white chair,
overlooking the Strait,
listens to the eagles skitter and call,
watches the long bones of the alder branches.
She walks to the beach,
to find a dead racoon on the trail,
its sharp teeth clenched in death,
the pyramid of its bones.
She expected death's marker
this day, so close to spring.
Her friends, her son, her sister
not long dead. And so it goes,
each year, spring's sorrow and grace.
Like the racoon, beautiful
in its death
—
Thank you to Wendy Morton.