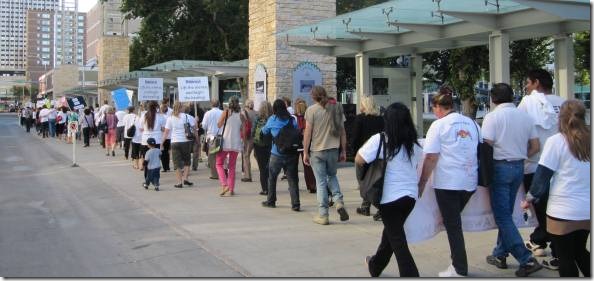 A few hundred people gathered at City Hall (Edmonton) last evening to lift the silence on suicide—an annual event put on by the Support Network.
There were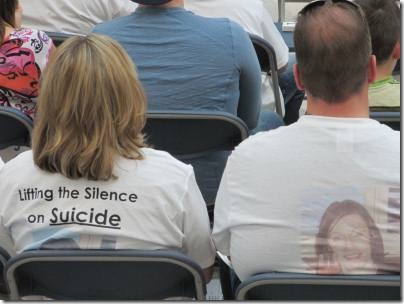 speeches—a woman who lost more than one member of her family, a mother who lost a son, a survivor—a song, a piper, a march and then hundreds of pictures, scrolling across a large screen. People lost. Over 500 in Alberta last year.
I stand with my daughter (who works for the Support Network) watching. She has put her grandfather's picture in among the hundreds.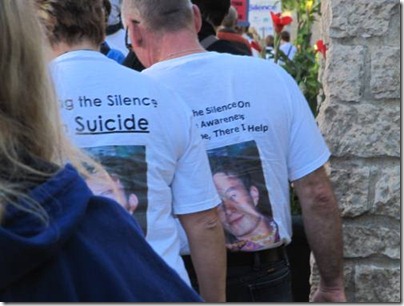 We are with friends. Many are here with friends and family. We wear badges and t-shirts—display this thing we have in common.
There are tears, there are wounds, scars. Memories, raw again. But the helplessness and confusion, the residue of shame and guilt, the unhealthy silence, dissipate in commemoration.
The hug of human community remains the primary engine of healing.