In the shadow of the Aurora theatre killings, the Toronto BBQ shootings, the killing of armoured car guards at the U of A in Edmonton and the one-year anniversary of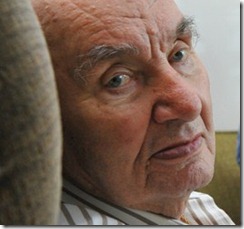 the Oslo/Utoeya Island massacre, it's worth reading the inspiring story of Ray Pierzchajlo, an Auschwitz concentration camp survivor, and someone who has somehow, against the odds, grown mercy.
That mercy and good will still exists and flourishes in quiet corners beyond the frenzied and alluring spotlight of these horrific events, is a sign that—even though we are still in our swaddling clothes—mature and gracious humanity is still within reach.
I commend the Edmonton Journal for running this story.