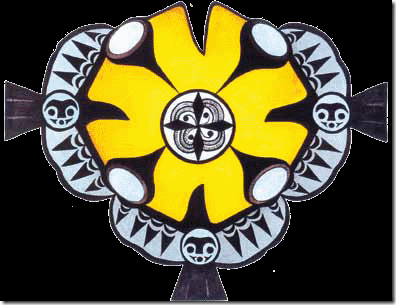 On a Sunday in August, 1876, Reverend D. J. Burrell stood in front of his congregation in Chicago, not long after the battle of the Little Bighorn, and said:
"Who shall be held responsible for this event so dark and sorrowful? The history of our dealings with these Indian tribes from the very beginning is a record of fraud, and perjury, and uninterrupted injustice. We have made treaties, binding ourselves to the most solemn promises in the name of God, intending at that very time to hold these treaties light as air whenever our convenience should require them to be broken. We have driven them each year further from their original homes and hunting-grounds. We have treated them as having absolutely no rights at all. We have made beggars of them."
In Canada we have our own trail of broken treaties—resulting in, at first, nonviolent protest, then government denial and brush-off, and eventually violent resistance. We've had our scenes of Aboriginal resistance. Recall the names: Batoche, Restigouche, James Bay, Bear Island, Lubicon, Temagami, Oka, lpperwash and Burnt Lake. But in all my years of church attendance I have never heard anything close to the Rev. Burrell. Consider the time, consider the ethos, the culture, and contemplate the nerve to lay this out in a sermon. Well, perhaps he had been reading the gospels close up.
But instead of recounting our pathological disregard (and here I must look in my own mirror) I want to instead focus this post on a truly positive note. While there have been too few Burrell's, and even fewer politicians, there are some poets, musicians and artists who are diligently and vigilantly working to reverse and restore some of the personal and cultural damage done. One such poet is Wendy Morton, who incidentally is the first recipient of the Colleen Thibaudeau Outstanding Contribution Award—given by the League of Canadian Poets.
For the last few years, Wendy has been giving her talent and energy to something called The Elder Project. As she says, "The Elder Project has become my poetic focus.  I train First Nations students as poets, then their Elders arrive, tell them their stories and they turn these stories into poems.  I like to say it is the best thing I can do as a poet."
On this National Aboriginal Day you owe it to yourself to walk through at least one of these wonderful little books. There are four and counting.
Ultimately of course, the mending, the healing must come from within. Anything offered by the non-aboriginal community must come from a place of respect and humility. This is why an initiative like The Elder Project has such value, because it comes open-handed, asking for stories and then helps give form and substance to the stories. It gives voice to the tragic, but throws open a window. It sees both the street and the horizon—the present and the possible.
While there is little in common between the Reverend D. J. Burrell and Wendy Morton, what they do share, besides verve and nerve, is a keen sense of justice and human compassion.