While driving through Mount Robson Provincial Park on a clear day in late May.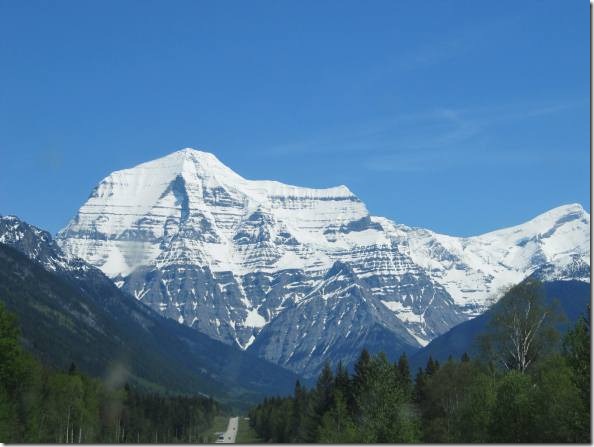 This is a nature poem
Train tracks run along a lake.
There is a trestle in the distance
and above, a snow shouldered mountain.
At its foot the new green of spring
is still in the mind of May.
The lake is not quite calm,
like the hide of a cow shedding flies.
This is a nature poem.
It parts lakes and mountains
with trains and body parts.
It reaches for immediacy.
It suggests deep parallels.
It ruminates on secondary properties,
then settles for a cow.
Now it takes a leaf and a yellow flower
and makes tinted glasses.
In this way you can see God
patiently put everything back in place,
so that you may again
take lakes and mountains
as they are.
—