Some beauty to counter our confusing late January dun.
Poem and picture by Wendy Morton: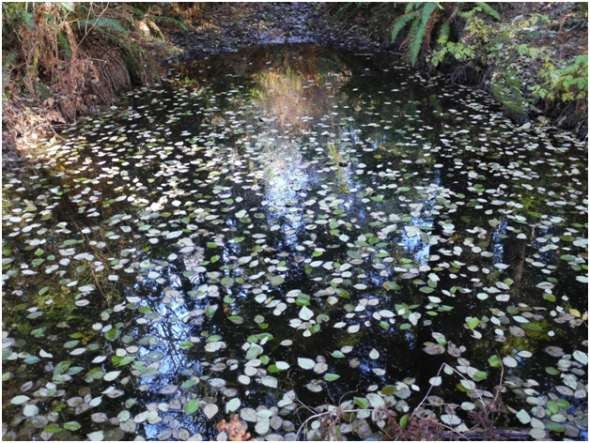 THE POND AT SOLSTICE
Today, wind, alderfall. The thin December sun. 
I've picked a bouquet of calendula, lemon balm,
and the last Abraham Darby rose.
I know that darkness arrives early each day,
with rain or the eclipsed moon. Ice.
In the pond, each leaf, a celebration.