Two poems (and pictures) by Wendy Morton.  Thank you Wendy!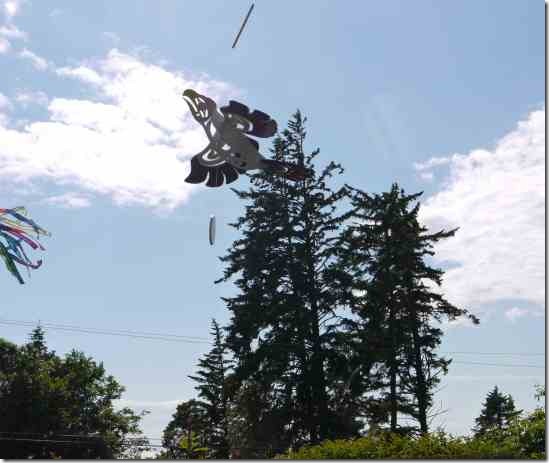 SKY EAGLE
You fly, with sunset wings,
over the lemon balm,
over the mint and oregano,
over the curry plants and the first roses,
over the fireweed and wild stock.
The wind opens your wings.
I imagine you see everything:
the ghosts that rest in the clouds and
in the hemlocks by the Strait.
I imagine you know fog and sunlight,
and your cousin, the owl,
who arrives at dusk each evening,
to wait.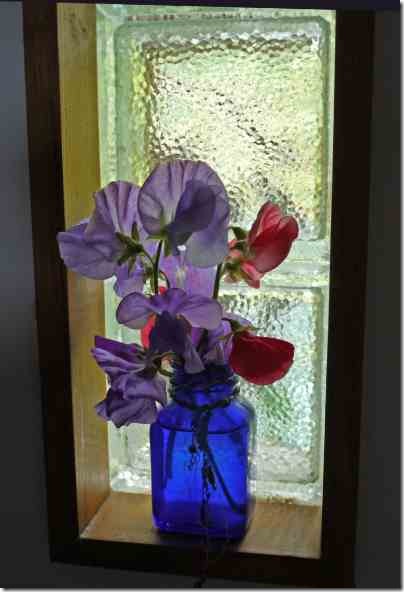 THESE SWEET PEAS
They bloom, even in the rain.
I find my Picasso mug, named "Heart",
my mother's gift.
And the cobalt blue bottle, a friend's gift.
Then the green ginger jar,
the Florida Water glass bottle, unearthed
from a landfill, somewhere.
Summer on every sill.
What I remember. What I have forgotten.
This sweet bloom.