Here's another poem, like a fragrant offering, sent along by Wendy Morton.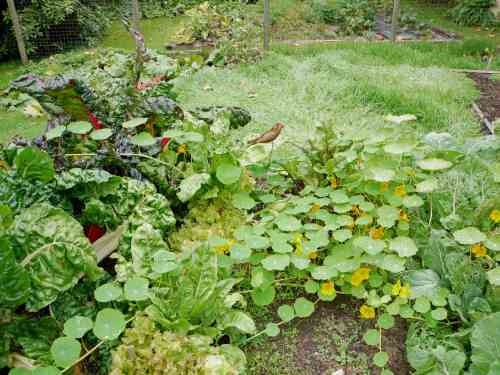 IN CHILE
the miners rise into the light
and the world weeps in precise jubilation.
Here, the copper bird I bought last summer
is indifferent: the rainbow chard and beets
swirl around her.
Jubilant, I watch this fall garden:
the nasturtiums I never planted
trail past the Drunken Woman lettuce,
tangle into the filigreed collards.
Nearby, the fall rye has turned
into a green sea.
Death, precise and insistent,
is never far away.
The zucchini and bush beans have begun to die
as the light tunnels
toward the rising dark