In honour of the autumnal equinox, here's a poem by Wendy Morton that I've been saving from spring.
It's a spring poem, but it transcends seasons. Put another way, it's a song that understands that between friends it is always spring.
The two poets referenced in the poem are Patrick Lane and Lorna Crozier. Patrick Lane—who has endorsed Wendy's books—and Lorna Crozier, have both won, among a long list of awards, the Governor General Award for poetry.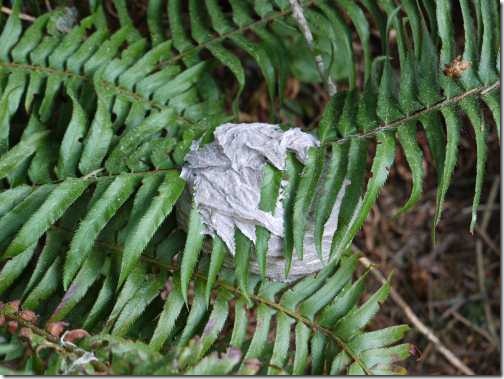 NEST
The wasps are weaving a nest
in the swordferns on the path to the pond.
They have made paper from wood;
they are the spring's insistent calligraphers.
By my bookcase, next to Last Water Song
and Blue Hour of the Day is my spirit box;
the lid woven inside with juniper. On the outside,
another calligraphy: a spirit bear.
This box, filled with the spirit of my friends,
these poets whose names are woven into me.
Their words have made a nest of grace,
paper, wood.