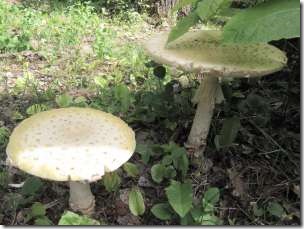 I do not study fungal colonies growing on nutrient-rich agar plates, I lean low with my camera, knees in dirt and dead leaves, to capture this bit of wonder: August mushrooms brought on by July rains.
Fruiting body erupts from the soil suddenly—round cap pushes up through layer-cake loam—a small mound of desire. You notice the full hips, the botox-smooth brow, the parted fluting beneath, and the salt-hair smell of spore, or earth, or both—the effulgence of fungi—the sexual and asexual mystery of mushrooms—waiting for replication from within or waiting to burst into the thick air to be taken afield or abroad.
And yet the mushroom in all its wonder is simply the garishly flocculent and sometimes tasty rumour of a galactic secret kept within a mat of micro-threads, a network of hyphae crossing the earth's continents and oceans.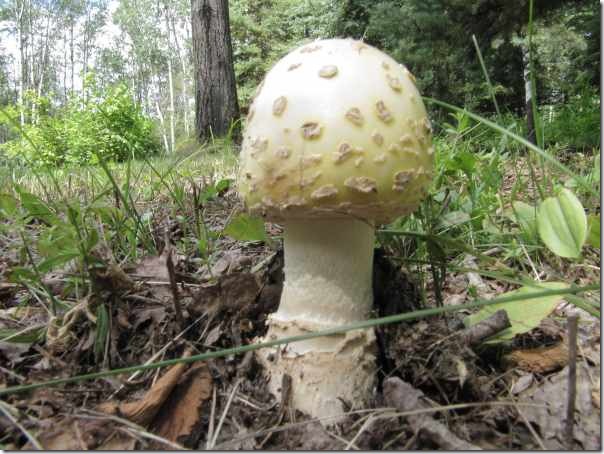 Imagine the planet, sentient. It's easy if you try, that is, if you try to reenter the imaginative innocence of your forgotten childhood. Imagine, perhaps, the earth, a bottle-nosed dolphin swimming in an ethereal yet viscous vacuum. Imagine the rain forests as its great lungs, oxygenating the wild blue currents of air, giving strength to the wind and gathering rains as they break open upon the land, running over the greening soil and back into the capillaries and veins that return to the sea. Imagine the sea, the heart, its cleansing and constant beating tides raising vast blankets of mist and fog that dewily sink and settle upon soft ground. And imagine the ground, the loam and loess, as the sleek body of the dolphin that hosts a sensorial instrument—alive and intricate and capable of a kind of intelligence that we, with our own tool-oriented intelligence, remain mostly ignorant off.
And it is this vegetative part of fungi, the out-of-sight mycelium mat living in top six inches of most of the earth's soil, that, while still  outside of our powers of comprehension, may yet save us from the many wounds we've cut into the earth. This mycelium, which Mycologists tell us we're closer to than plants, has the ability to reconstitute our stressed and polluted land.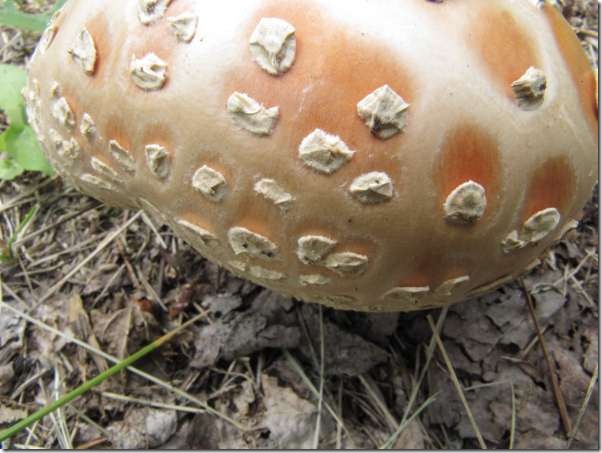 Here on this slip of earth, I crouch by the Amanita muscaria that has sprung from mycelium-map, bewitching and alluring and poisonous—but rarely fatal. It's growth, I speculate with reason, connected to an amanita in Argentina and a morel in Morocco—all so connected, we of the earth.