George Ivan Morrison, from the wrong side of the fence, is still Van. Cool Van. Clockwork Van. Just-the-music Van.
Second song Brown Eyed Girl, last song Gloria, and the rest, folk, blues, jazz, sweet fusion.
It was 1973, perhaps 1974—those years blur—when I walked down Government Street in Victoria to a record store and bought Moondance, an album that came late to that corner of the world.
Over on Saanich Road, at "the family house," we wore the grooves clean through that vinyl.
Last night, Moondance, Into the Mystic, and a piece of These Dreams of You came clean and clear up Gallagher Hill over the fence and into the trees.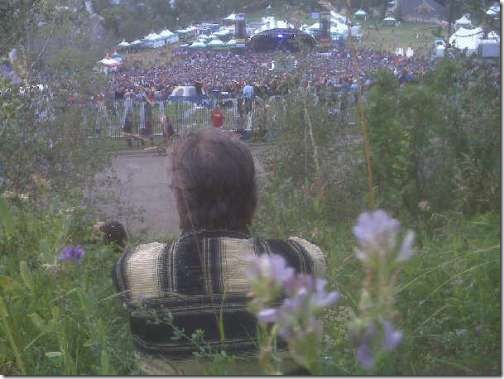 Photography by Lindy Get-your-best-side Dowhaniuk