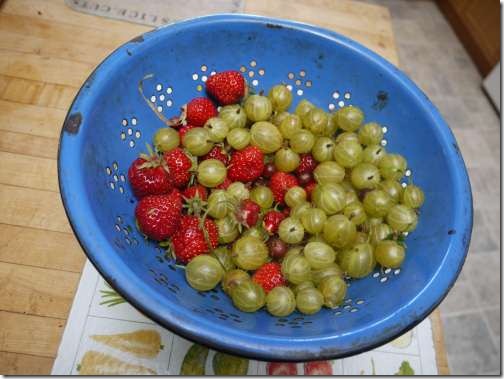 I notice a robin in the garden with a gooseberry in its beak
and run to the house for the chipped blue colander
that I've had for 30 years.
It serves me well in this heady season of Oregon Giants,
Yukon Golds, Esmeralda and Drunken Woman.  Today
gooseberries, green and red;  the strawberries
we've picked all month.  This sweet harvest.
Her poems are full of joy with a quiet shadow just beneath the words that I can only call tenderness.   – Patrick Lane