When Wendy Morton escaped a speeding ticket by reading a poem to a police officer, her intuition of poetry's power was confirmed.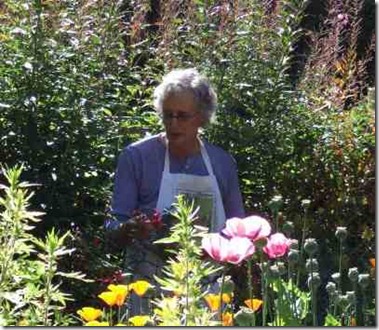 Wendy's poems connect hearts; and her love of poetry is contagious.
Over the past several years I've had the honour of posting some of Wendy's poetry, and from time to time she has even sent me new poems which had their first public airing here at Grow Mercy.
This past weekend Wendy's love of poetry-for-people and her facility with verse was recognized by Governor-General's Award winners Lorna Crozier and Patrick Lane, and founders of the Spirit Bear Award.  Wendy was their first choice for the award. As Patrick Lane says,
Morton is a literary treasure and a dynamic force in the literature of this country. She has raised the awareness of people, helping them discover their own stories and songs through the art of the poem. A passionate advocate for poetry and the richness it brings to people's lives, she is most deserving of this inaugural award.
Not stopping there, this weekend at the Calgary International Spoken Word Festival, Wendy will receive The Golden Beret Award.
Congratulations Wendy! And may you continue creating those short lines between hearts.