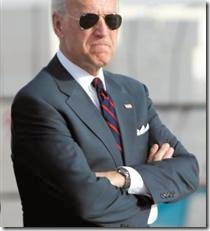 So, what's Joe Biden to do except make sure he's late for dinner by at least an hour and a half—keep Bibi and his chiffoned wife waiting. Snub for snub. Course, late for dinner vs. the announcement of 1600 more Israeli housing units in Arab East Jerusalem is not quite proportional fare—or proportionally fair.
Even the Jerusalem Post was juiced, sputtering, "a staggering example of diplomatic obtuseness." 
Netanyahu for his part threw up his hands saying he had been "blindsided by extremists in his coalition, who control the interior ministry." No Bibi, it was more like you got nipped by the horse that feeds you.
He wasn't, couldn't have been unaware of the settlements, just, perhaps, the announcement. Which means that Netanyahu's still full-speed ahead on the colonization front, but somewhat flushed over the headlines. He probably would have preferred to curb the glee while hosting visitors from Capital Hill. But then, who knows, another game of chicken with Barak might be fun since the outcome is assured.
And that's the sadness: Obama started his presidency demanding a settlement freeze and promising fair play for Palestinians. But a few sleeps and the thing collapsed when US ceded to Netanyahu's offer of a 10-month building moratorium in the West Back. Ten months? That was the best they could do? No one heard the word temporary in the speech, but that was the upshot.
But it's more than this. The main point about the settlements, outposts, housing units, says Prof. Iain Scobbie, who eats and sleeps international law,
is not that they obstruct diplomacy — which they do — but rather that they are illegal. Occupied territory is not under the sovereignty of the occupant. It cannot treat the territory it occupies as it sees fit. An occupant's powers are circumscribed by international law, which unequivocally prohibits the settlement of part of its population, whether forcible or voluntary, in that territory. While this prohibition arises from Article 49, Article 1 requires parties not merely to respect the terms of the convention in their own conduct but also to ensure that others do. All states are party to the Geneva Conventions, therefore all states have the duty to ensure that Israel's illegal policy of creating settlements in occupied Palestinian territory ceases without further delay.
With Israel having broken the Oslo agreement, the Geneva Convention and not a few UN resolutions, was Obama just a tad optimistic, or just naive when he called for reassurances from B.N. concerning a freeze on settlements?
Back to that game of chicken: Could it happen that Pres. Obama will be so vexed by the flagrancy of the rebuff that he'll straddle the white line with nary a flinch? Spilling Benjamin and the Lekud boys into the ditch? And why not, why not give Israel their "independence"? Stop the aid, at least cut it back.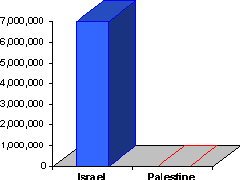 Last year the U.S. gave 3 billion dollars to Israel in Foreign aid, and they gave .5 billion to Palestine. But it's military aid that's telling.  The U.S. gives Israel $7.0 million each day in military aid.
And what can we do back here in the alpines? Well, we can boycott Israeli products for one. (Check here as well. And here: Jews for Boycotting Israeli Goods) Admittedly the companies that have ties to Israel and support Israel are legion. But every wise consumer choice counts.
Boycott, divestment, and sanctions are important, and so is your voice. I have faith that Israeli and American governments are capable of shame. And that means our voices, our nonviolent actions, can be effective. There are, in Israel (Jews for Palestinian Justice) and America, and in our own country, organizations that call for justice for Palestinians. The voices are growing stronger.