The blog-o-sphere is a-buzz with the scandal of the American president bowing to the Japanese Emperor.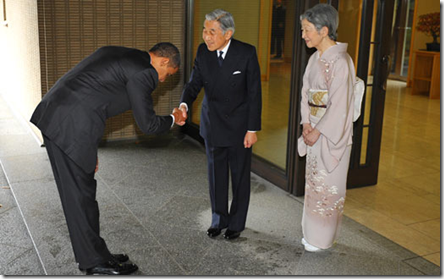 What?  a head of state showing respect and deference to other leaders? What? a president with humility? What of the Western code? What of American hauteur? lordliness? Oh the subservience, oh the obsequiousness, oh the howwah!
Here's a tame sampling of what's being said.
"Americans don't bow, especially presidents!"
"Personally, I'd rather have my President throw up…"
"How low can he go…?"
"Obama is a disgrace and a complete joke!"
"This muslim is such a apologizing freak…!"

"It was bad enough when "Husain" Obama bowed to the Saudi King, but now he is bowing low to the Japanese Emperor."
What this last quote is referring to, if you recall, was the other bow, six months ago. Well, do you see a pattern? It's a dang bowgate!
Once again only the fake news can inject some sanity into the bilious reaction of the patrioteers. (end of clip zeros in on the Saudi bow)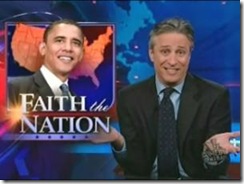 So glad I live in Canada where I can have complete confidence in a leader who'll never bow and scrape.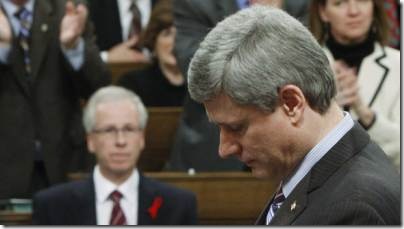 Ya see–not even close.