Within our particular cultural experience, we all have some form of evolving faith-position. And every once in a while the question about the truth of that position is challenged, or for what ever reason, begs attention. For me, it's the question about the "truth of Christianity" that asks entrance to my inner office and compels me to assess my inner manifesto, my personal credo.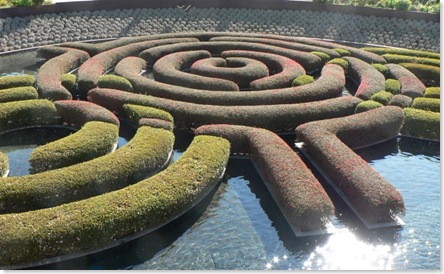 I'm a haggard Christian, my belief has been torn, and stitched together, only to be torn once more, it's a bedraggled thing. And every time I come across an honest quester, I again prepare to look for needle and thread.
I suppose what keeps my faith looped together, to the best of my lights, is not so much theology, sermons, prayer, fasting, meditation, but human exchanges–heart swaps if you like. Sitting across a table from someone so obviously at peace with herself and truly caring about those around her, while at the same time, angry at injustice, is, well, a kind of existential verification of faith that gets me all desirous about being like that.
And this has lead me to an anthropological Christianity, which I've been told isn't real Christianity at all. I'm okay with that. But in fact there is a organic connection between anthropology and theology.
Remembering that all myths have their roots in an actual event or series of events, I see the gospel story as a very bad myth in the sense that it undermines the way myth is supposed to work. Myth that "works" is told from the point of view of the perpetrator at the expense of the victim. Myth clears the oppressor of all charges and hides the truth of the victim by either making her a god, or by dehumanizing her.
I see the Bible as a collection of "mythical" stories with this supra myth-destructive arch that eventually culminates in Jesus, who exposes our violence and our cover-ups by not resisting our lust for sacrificial violence. And the resurrection, if you're inclined, is like having someone you've malevolently excluded, so you could be part of the in-group, seeing you on the street and approaching you without any resentment at all, and hoping you just might want to hang out. The whole Jesus drama was an act of "active nonviolence" understood clearly enough, and reenacted, by the likes of Bacha Khan, Gandhi, and King but not so much the majority of Christendom.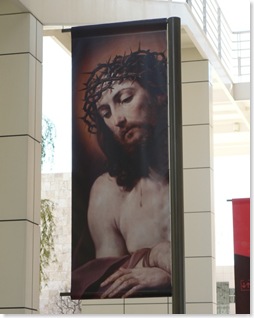 About the Bible: Is it inspired? Yes, like a combination of Emily Dickenson and Sylvia Plath and Dostoevsky. Is it Divine? Well not in any objective Dr. Charles Stanley-esque way. (The brother can take it.) But like others, I've had some bubbling up moments that have lead me behind the text to a heart. But I've also had that with Ann Sexton poetry, and a few Leonard Cohen tunes. Is it infallible? (Almost a silly question.) Suppose it was. What makes us think we could infallibly grasp it? No, we are all on a boat and all we have is a sea-anchor. The fundamentalist delusion is that we have an anchor that goes all the way down. The relativist delusion is that we don't have an anchor at all, that nothing attaches itself to the text, or that any meaning at all attaches itself to the text.
Whatever our position, we are incurable meaning makers. For me, I've found some dawn-light in extricating myself from the sacrificial God, the wrathful mythical god who clears out this special place that people can get into as long as they agree to cover themselves by the blood sacrifice.
If we can manage to reread the gospel and leave off our inherited substitutionary theory, the reverse is revealed. That is, our crap is exposed. All our–from petty to war-like–ways of scapegoating victims to keep our little group, ideology, church, temple, tribe, nation together, are disclosed and we either retrench or undergo a kind of restorative excision. That is, we either re-tribalize–seek the security of the clan, or volunteer to undergo the mercy of a Disarmed Heart.
If Jesus is about anything, he's about grinding to ash all those dividing lines that keep us continually finding the problem in someone else. And because there are some people out there living this out, the story's still true, and I'm still rag-tagging along.