Noi is as tall as a garden fence, but she comes with a giant constitution, and an even bigger heart. Her partner, Thorn, same character, except taller, rounds out their "team." They are slum sitters–they call it ministry–looking after about 160 elderly people in nine different Bangkok slums.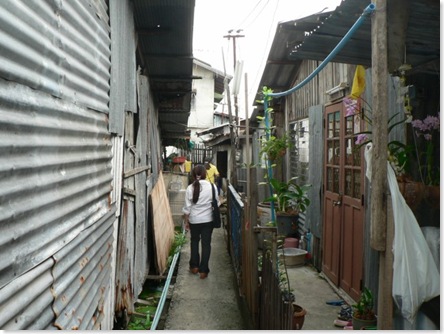 I spent a morning with them. We visited Mahadthai 1, the largest of the nine. We brought cans of food for families and milk for babies.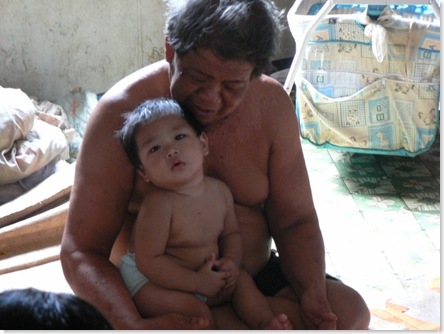 Som is 70 and takes care of his daughter's baby. The baby needed milk this day. And Som was living on pulverized and boiled weeds for the past few days. Happy for the canned food we brought, he expressed it by sharing his family history.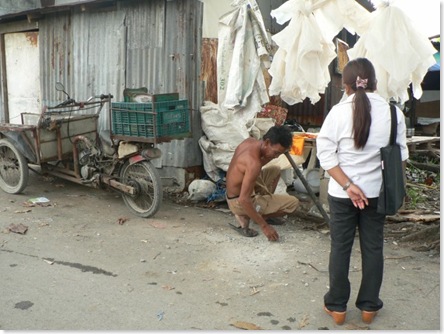 I met only beautiful people, gracious and warm–bowing when we met, bowing when we parted–but came away sick to my stomach for experiencing their conditions.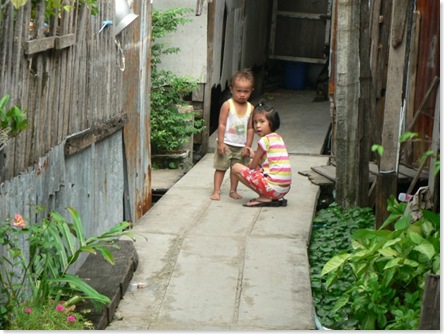 Noi and Thorn do this everyday, six days a week, half day on Thursday. They visit, gossip with the older ladies, laugh a lot, leave cans of food, and pray with as many as will let them. Everyone does.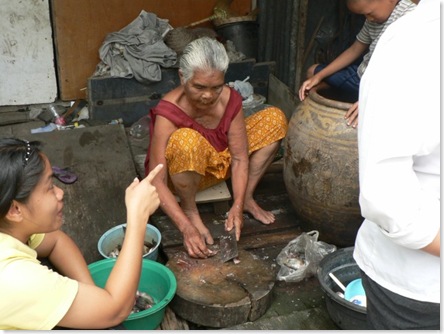 One lady, they tell me, became a Christian. Another lady who had been a Christian went back to Buddhism when her husband and son died within a couple of months of each other.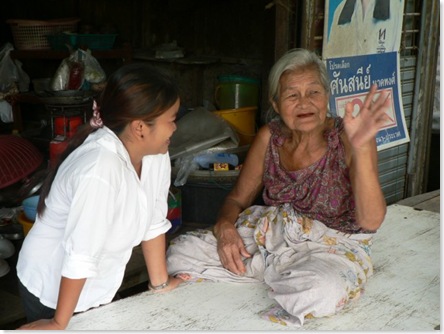 Sanom is 72. She asked Noi if she thought she was still sexy. Noi reached over and pulled Sanom's top down just an inch and said, "There, now you are." They translated all this for me, and laughed more on the telling.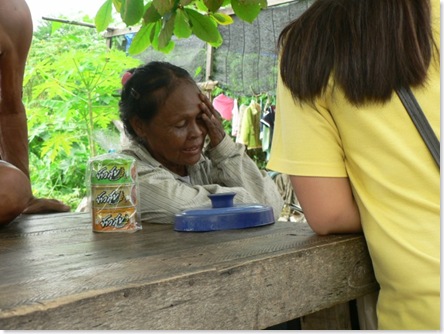 People survive by picking garbage, and selling it to a recycling business. They make a little over 100 baht per day. That's about $3.00.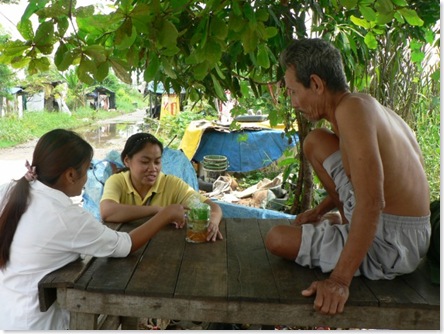 Boonmee is 73 and in reasonably good shape, but is going blind and can no longer pick garbage. Now his wife does it all.