She waited, a slight furrow and frown clouding her face. She sat with her back straight studying the tiny screen on her cell phone. Simple yet elegant, she had decided on a pink cotton top and white slacks, set off by a silver bracelet and sandals with subtle bows.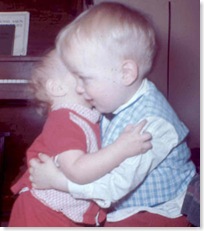 At last he came through the door. Blues were playing, the kind that bring wry smiles to people, the kind that make us all walk slower and sexier and even swagger just a bit, the kind that everyone has an understanding about, the kind that if we could we would glide to…sail to…at ceiling level.
She breathed out, put her cell down, curved into her chair and waited for him to notice her. A turn and a smile of recognition, and they were together.
And so it goes. We worry and wait and hope to be recognized. We hope for intimate recognition. The kind that turns a time of unbidden and unwanted worry into a sweet and salutary memory. The kind of recognition that lifts us to ceiling level. The kind that when we find it, it's simply a fine elegant day.