Dear Prime Minister Harper, In light of the apology you will offer our First Nations people today, I thought it might be fitting for you to say these words: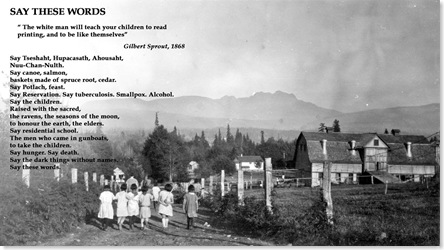 Thank you to Wendy Morton, for sending me this picture/poem, and for permission to post it. (click on the picture to open)
This is one of 20 evocative poems that Wendy wrote, now on exhibit at the Alberni Valley Museum in B.C. She was given journals and archival photos to help her write the poems, many, like this one, where put onto the archival photos.