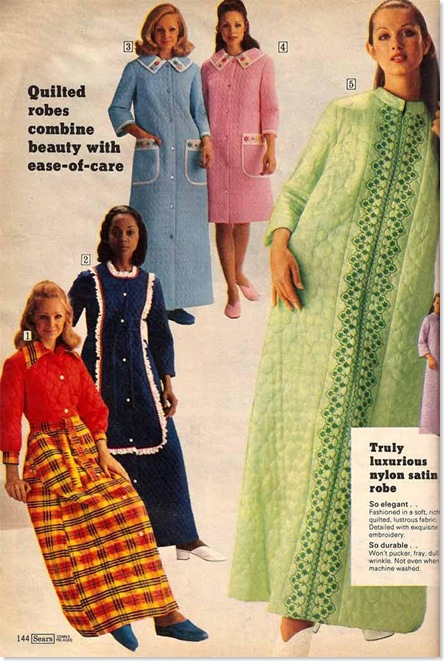 When the rain falls and the temp dips and you inexplicably slip into 1973, the first thing you'll want to do is robe yourself with a button-up horse blanket. After all, you deserve comfort, and comfort comes in bolts of pucker-free, wrinkle-free, and fray-free fifty-weight nylon-satin-poly blend, yardered together using packing needles and worsted yarn.
Mind you, there's a reason why none of our models are sitting down (well, almost, the one wearing the brush-fire has been rammed into position). A small oversight in the comfort department–Sears promises that the 74 model will include flex-tube at the places where people bend.
In the mean time, should you desire to lounge, just get someone to push you over; then, while your lying down, you'll be able to surreptitiously observe everyone in the room without them knowing…because they'll think you're the couch.