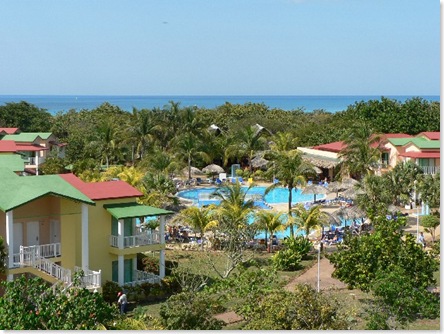 There is a glaring difference between the Veradero peninsula and most everywhere else in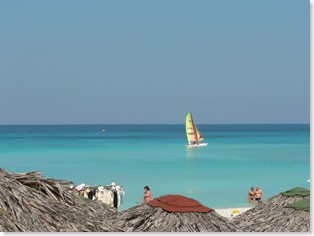 Cuba. And from a certain philanthropic sensibility the difference is guilt inducing. In a limited respect, concerning the country's two proximate living conditions, It's like the reverse of the fly in the ointment.
We stayed at one of Veradero's many all-inclusive hotels. From our room at the Isberostar Tainos we looked out across acres of visitor's villas to the Straits of Florida and the Gulf of Mexico. And on the beach we joined the well oiled and well baked, raising our Mojito's in salud. But south of the hotels, ten miles away across the bay, was the city of Cardenas. The buses carrying tourists don't stop here. Cuba prefers to hide a city like Cardinas.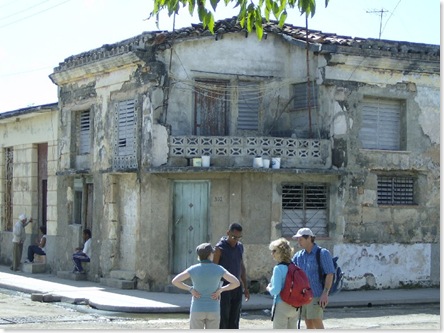 As a tourist from a decidedly first-world country I found it necessary to accept my birthplace, my history, and my limited experience without rationalization or excuse, without forgetting or neglecting what I found and witnessed. Some of the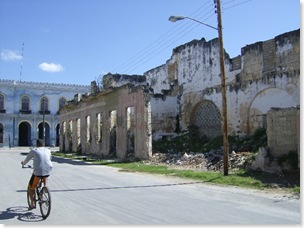 tourists I observed stayed on the instituted turista path and moved with an established sense of entitlement–for some, perhaps it's a defence. On the other hand spending the days in a slurry of guilt serves no one…unless it's one's preferred form of penance (I have some experience with this).
My practice–perhaps, hopefully, a kind of mindful detachment–was that I thoroughly and gratefully enjoyed the beach, the food, the people, our friends, our new friends, and pretty much all the toda inclusiva amenities. And at the same time, while walking the degenerated streets of Cardenas, and then meeting the Lopez family, I listened, engaged as well as I could, and joined our friends in giving gifts.