I've wondered sometimes, how much I contribute to keeping war alive. Does the steam of my half-conscious half-baked desires rise and add to the ethane that war breathes? Does war seep out of our my pours in my grasping after never-enough. Do I breath war into the atmosphere through my impatience; impatience that can set me off envisaging the infliction of wounds on the head of some mere place-stealer.
And what about resentment? How free am I from this time bomb?
Can I liberate myself from resentment without the sense that I am absolving someone who harmed me? A sidestep that misdirects energy and creates no new possibility. Can I keep an experience of being hurt, slighted, snubbed, overlooked or worse, from hardening into resentment? which will always lead to some kind of retaliation.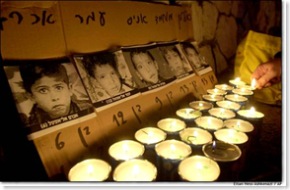 I'm convinced that resentment holds within itself any and all forms of conflict and the combustive capacity to set off all kinds of wars. And resentment always sustains wars, because while wars are fought by the living, or at least, the still existing, it's the dead on each side that fuel them.
But this much I've contemplated and now believe. That when the dry vapours of resentment, anger and ill intent become saturated by disarmed hearts, peace will condense and rain down and wash over our faces.
This is the dew point of peace. Enough disarmed hearts to soak and quench resentment and hatred.
From where will these hearts come? How do we demilitarize our hearts to where they are innocent of retaliation and free of resentment?
Imagine the imagination of a disarmed heart. The kind of imagination that sees possibility in laying weapons aside, that sees defeat as being an opening, that understands that being killed is not nearly the final word.