Life is not Jeopardy. We do need the question first. And we need the right question, to arrive at an answer. And the question is: What would a world without war look like? (This is a question Jesuit priest John Dear asks all the time, and some of the following thoughts are inspired by him.)
Thing is, we need to envision a world without war in order to move towards peace.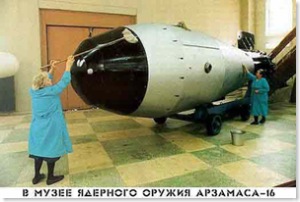 Our eyes, so accustomed to violence, our imaginations, dull to all possibilities except new ways to exterminate, and our vision of peace, as coming only through redemptive violence, all this is self-annihilation.
Our survival, our salvation, is in a special kind of knowing blindness that only comes from staring into the radiance of peace. From this comes new sight.
Am I sounding like an old hippy? There's more.
I'm reminded of John Lennon's Imagine. Lennon's point was that nothing changes without imagining the change. Peace, not simply the absence of war, needs to be imagined.
And now for the Christians… Ghandi said somewhere that Jesus was the most active practitioner of nonviolence in the history of the world and the only people who don't know that Jesus was non-violent are Christians. And why is that? Because we still believe in a schizophrenic God of love and wrath, grace and sacrifice, mercy and retribution.
How about this? Violence, born of twisted mimetic desire–which is a way of saying you are less than me and anything you might be or have is at my disposal–is the root evil. Jesus came to release us of that. How then is it possible to be a Christian and support the Iraq war, any war, any violence, organized, state sponsored, whatever, and be a Jesus-follower at the same time?
Please tell me Franklin Graham, Charles Stanley, and possibly every other professor at the Dallas Theological Seminary, how else you read "I desire mercy not sacrifice." Time we all "go and learn what this means."