Yesterday, Hilary Duff showed up to serve lunch at one of our (HOPE Mission) shelters.
…in the category of Quotable Quotes…
"The Hope Mission was a priority and we wanted to lend a hand," Duff said after completing her kitchen shift. "It's so rewarding for me. I love to get down and dirty and help out."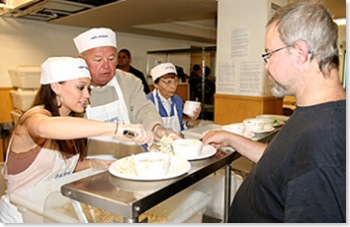 No matter what I may think of Hilary Duff"s music, or acting, or accompanying persona, or for that matter, choice of adjectives, I give her credit for taking time to bring attention to homelessness and hunger.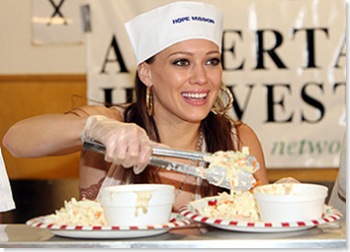 Naturally philanthropic appearances serve both celeb and charity, but in my opinion the young lady is sincere…and she wore the hat well.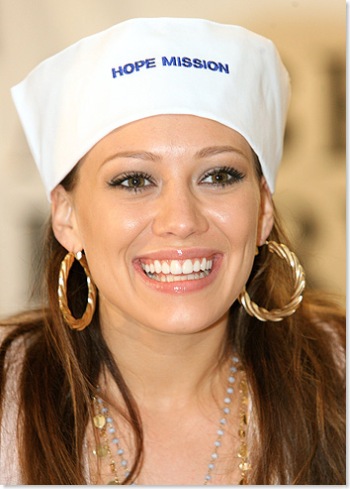 (Pictures courtesy of David Bloom)
For my part, particularly as Development guy, even though we shared the spotlight with Alberta Harvest, I was thankful she chose Hope Mission to make her beneficent appearance and help bring added attention to what the Mission does.
Here's what the Edmonton Journal had to say: