Perhaps this post might be an encouragement and even a shot of hope across the bow of your life.
You see, I've discovered the secret to life in all its dimensions. And it's this:
One really excellent decision will cancel out the idiotic decisions of a lifetime and help you make less idiotic decisions in the future.
I made an excellent one 21 years ago today.
Granted, it wasn't always easy. (This being a second go for each of us.) Even our wedding (shown below) was rather surreal. Almost as though we were observers.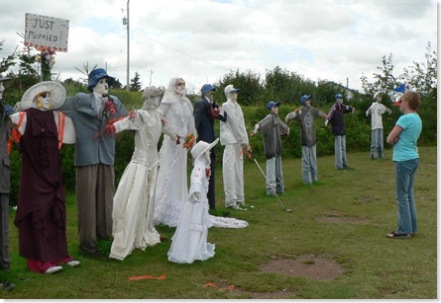 Still, as we've walked this married path, we've gradually inhabited ourselves, (you'll have guessed where most of the credit must go for this) becoming, I believe, increasingly more of who we are and who we were meant to be through a long journey of self-discovery, which, ironically, must always be done through partnership.
Here's to excellent decisions for all.