I'm going away. Two and a half days (a beginning, more to come I hope) of hermitage life at my cabin in the bush.
Life in the fast lane.
Life with the black-cap chickadees, nut-hatches and pine siskins. Life with the squirrels. And with the blue bells and begonias in the enclave that are ready to burst, and with the ferns that are running wild in the fen. And with the tiny wild strawberries that grow in our ditches.
Life with my fire pit and ax and dead fall and punky poplar.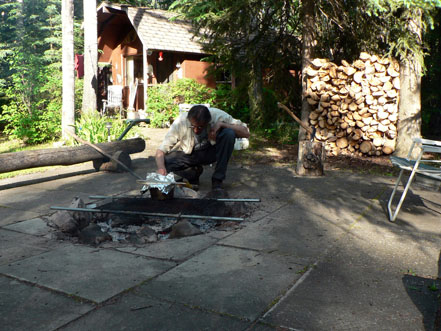 Afternoons with eye-level green and shifting blue skies. And evenings with a book or two.
At twilight, perhaps a concession to a cuban…with the added benefit that it helps keep the mosquitoes away.
Life with the gill-on-the-ground that never stops growing.
Technorati Tags: Hermitage, Beauty