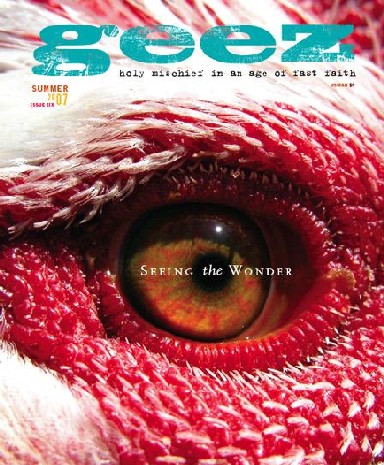 I've referred to geez magazine (see sidebar link) a couple times in past posts, but, forgive me, I need to make special mention of geez's sixth issue because they've published something of mine.
So, next time you're in Chapters, Coles, Smithbooks…pick up a geez. Better yet, by-pass the nasty conglomerates and subscribe directly. Why? Well, yes, there's me, ahem, but infinitely more than that…as say the editors,
Because it's time we untangle the narrative of faith from the fundamentalists, pious self-helpers and religio-profiteers. And let's do it with holy mischief rather than ideological firepower.
Technorati Tags: Geez Magazine, Holy Mischief, Seeing the Wonder, Christianity, Spirituality